Electric
There are five (maybe six) versions of the VW ID. Buzz on the way...
Volkswagen has revealed the electric hippy bus. Great! So, what's next?
The friendly new VW ID. Buzz you've been reading about this week is just the beginning. It's going to be a bit of a subbrand in itself, in the same way there are more versions of the Golf than there are novelty flavours of Dairy Milk. 
ID. Buzz Pro
The orange car pictured up top is an ID. Buzz Pro. It's got a 77kWh battery, a 204bhp rear motor driving the rear wheels, and the standard wheelbase with seating for five people and an 1,100 litre boot. Which is two big dogs, in TopGear.com's language. 
Advertisement - Page continues below
So, what's coming next? Here's Top Gear's bitesize guide to the Buzz family incoming…
ID. Buzz Pure
This will be the entry-level Buzz, likely only available in standard wheelbase five-seater form. It'll have five seats, and underneath, a 58kWh battery that's unlikely to have much in the way of real-world range beyond 200 miles unless you only drive it downhill. Which is tricky. 
ID. Buzz Cargo
It's the all-electric panel van with personality. Volkswagen is pleased as punch with the fact the Cargo can swallow two EU palettes side-by-side, in a shorter overall length than conventional diesel-powered vans. With a tight 11-metre turning circle and zippy acceleration between drop-offs this could be an ace delivery workhorse.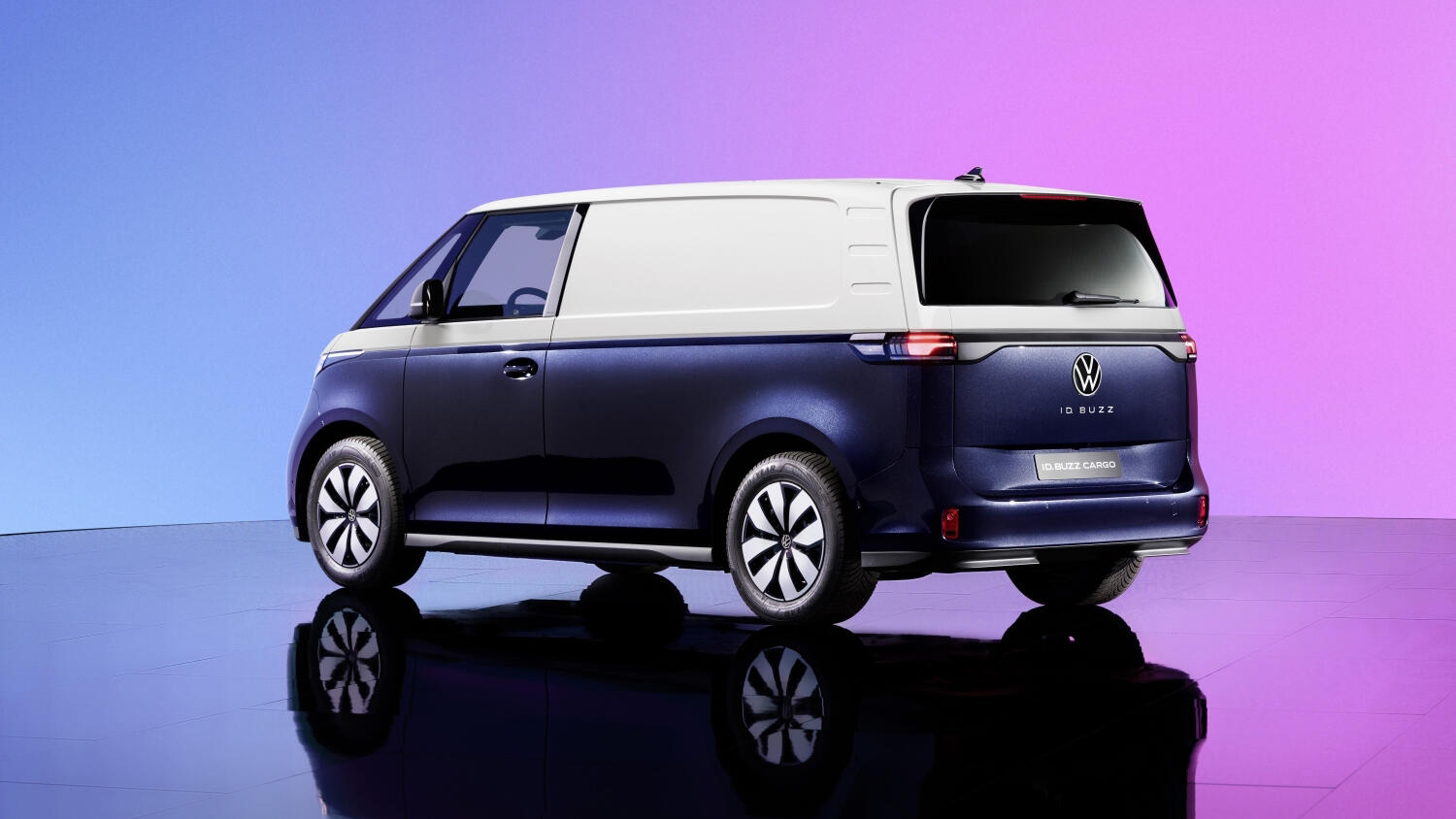 ID. Buzz long-wheelbase
Because the 'MEB' platform the ID. Buzz sits on is designed to be extendable (hence why it can support a diverse range of cars like the Cupra Born, VW ID.4 and Skoda Enyaq), the ID. Buzz will sprout a LWB version in due course. This will unlock space for an even bigger battery, reputedly knocking on the door of 100kWh, meaning range should crack the 300-mile margin. 
Advertisement - Page continues below
Meanwhile, Volkswagen will take advantage of the increased interior room to squeeze in more seats (at least seven altogether) and mount them on a rail system, so the chairs can rotate, swivel and slide into multiple sociable formations. For your nerdy reference, the LWB Caravelle is 400mm longer than a boggo one. 
ID. Buzz California
The Buzz we're most excited for is of course the California camper-van. VW has been making a mint with these homes from home on the Caravelle platform for a while, so it's only right the retro homage Buzz gets the camper treatment too. 
Unfortunately it's not due to go on sale until at least 2025, when we expect to see it based on the long-wheelbase Buzz. Why the delay? Buyers are currently so hot for the diesel-powered Cali, that Volkswagen sees no reason to kill off a reliable cash-cow until it absolutely has to.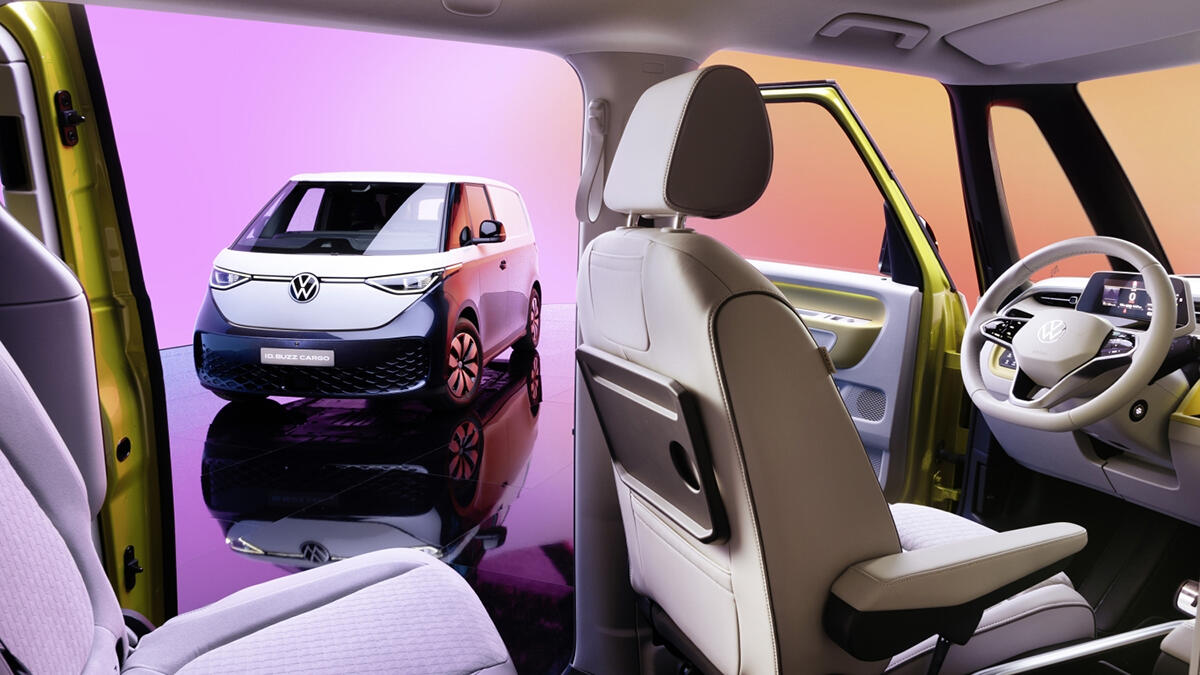 ID. Buzz GTX(?)
Hmm. They couldn't. Could they?
Top Gear
Newsletter
Thank you for subscribing to our newsletter. Look out for your regular round-up of news, reviews and offers in your inbox.
Get all the latest news, reviews and exclusives, direct to your inbox.
VW has openly admitted it will add a dual-motor version of the ID. Buzz to the current rear-wheel drive family, slightly spoiling the nimble turning circle but adding all-weather sure-footedness. And pace. And that means it's not beyond the realms of engineering possibility to do a hot one…
Does anyone need a performance MPV? Er, no. But a decade ago who'd have thought Volkswagen would create R versions of the Touareg, and the T-Roc? So maybe a Buzz GTI is possible. Except of course, when it comes to fast electric VWs, Wolfsburg has created a separate 'GTX' sub-brand, as worn by the 295bhp ID.4 GTX. Watch this space.
Got any more ideas for ID. Buzz spin-offs Volkswagen should be serving up? Let's hear them in the comments below.