Formula One
Remembering Sir Frank Williams: 1942-2021
TG looks back at the incredible history of a true Formula One pioneer and legend
As the news of Sir Frank Williams' passing filtered through on Sunday afternoon, the world of Formula One went into mourning. When one lists the legends of the sport, it is usually the drivers – Fangio, Moss, Clark, Stewart, Schumacher, Senna, Hamilton and others that trip off the tongue. But there are a handful of team owners and constructors who also deserve a place on that list and like Enzo Ferrari, Frank Williams is one of them.
Although Sir Frank and family finally sold their team to Dorilton Capital in 2020, the Williams name has been ever-present in F1 for 53 years. The early years were tough, and Williams famously ran the team from a local phone box for a while having been unable to pay the bills at the factory, but regardless he went on to enjoy incredible success. Only Ferrari have won more constructors' titles and only Ferrari and McLaren have entered more Grands Prix. No other individual, Enzo Ferrari included, has overseen a team at the pinnacle of the sport for as many years as Frank Williams.
Advertisement - Page continues below
Born in South Tyneside in 1942, after trying his hand at driving himself, Williams set up Frank Williams Racing Cars Ltd in 1966. For the 1969 season he purchased a Brabham chassis and took the step up to Formula One with his friend Piers Courage behind the wheel. Success was almost instant, with Courage finishing second in Monaco and the USA that year, but when Courage was killed in the following season's Dutch Grand Prix, the momentum ground to a halt. With the exception of a slightly fortuitous second place for Jacques Laffite at the Nurburgring in 1975, the team was never to grace the podium again.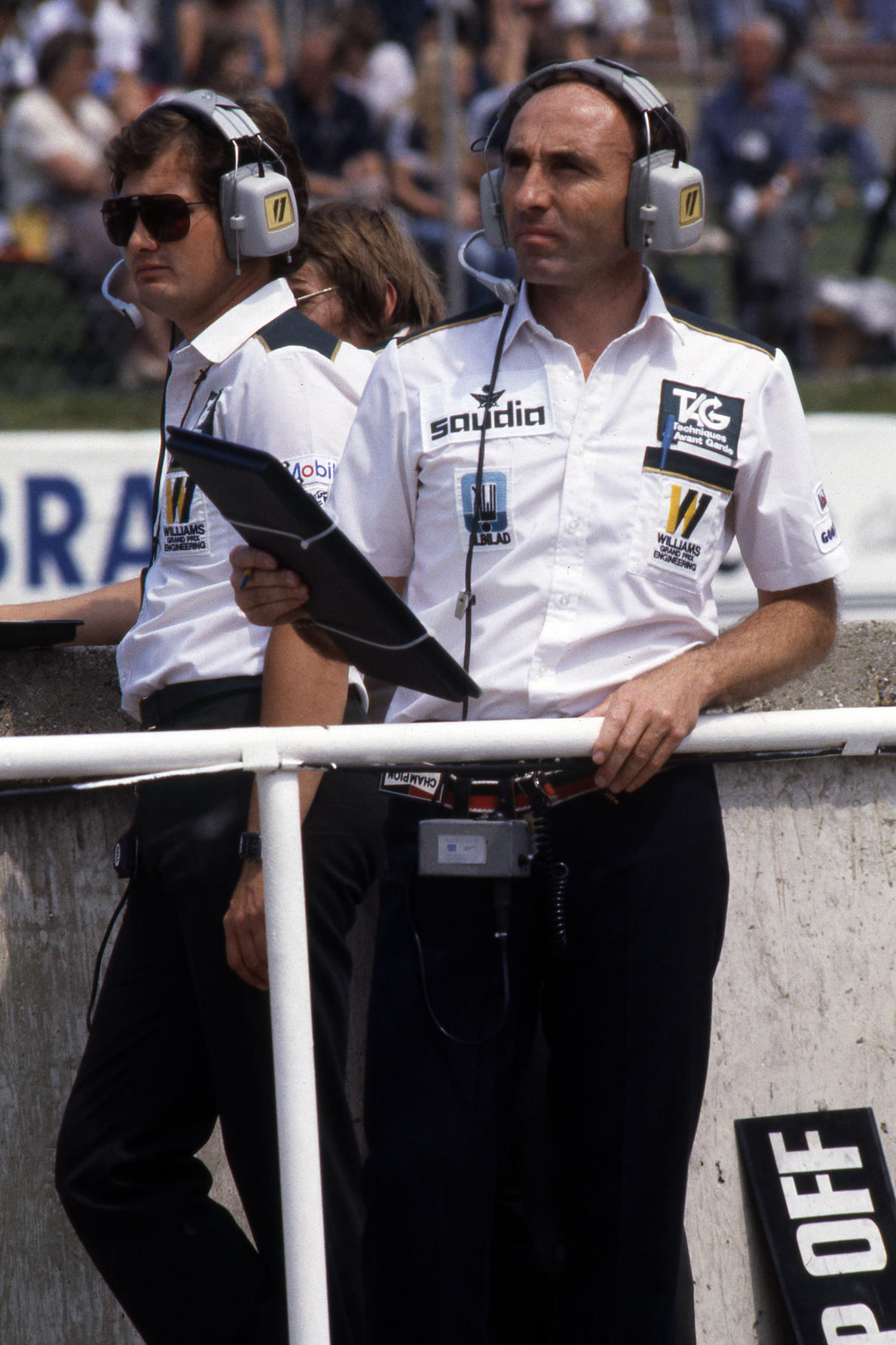 In 1976 Williams sold a majority share-holding in the team to Walter Wolf but was retained as an employee. This clearly didn't suit him because the following year he and his colleague Patrick Head jumped ship to establish a new team - Williams Grand Prix Engineering. By the middle of 1979, their FW07 chassis was the class of the field, winning five of the last seven races that year and in 1980 Alan Jones won the World Championship, sparking an incredible run of success for the team. In 1981 Carlos Reutemann missed out on making it two on the trot for Williams by a single point but the following year Nico's dad Keke Rosberg put things right by winning the championship in one of the most bizarre seasons ever. This was the turbo era and Ferrari should have walked the driver's championship. They did win the constructors' title, but Gilles Villeneuve's fatal accident in Belgium and a career-ending crash for Didier Pironi in Germany left the driver's championship up for grabs. Just one victory, three second places and a couple of thirds was enough for Rosberg to secure the title in the final round of a season that saw no fewer than eleven different winners in sixteen races.
By late 1983, Williams had a Honda turbo engine and towards the end of 1985, they were once again the team to beat. With Nigel Mansell and Nelson Piquet on driving duties, things looked good for 1986, but following a pre-season test at Paul Ricard, Williams was rushing to Nice airport in his Ford Sierra hire car when it left the road. The car rolled, and Williams was left seriously injured. For some time, he was not expected to survive due to a spinal cord injury which would leave him tetraplegic and wheel-chair bound for the remainder of his life. But Sir Frank did survive, and his greatest successes were yet to come. Just four months after the accident he managed to attend the British Grand Prix and rather than fade into the background, he ultimately returned to take control of his team once again and to take it to even greater heights.
Mansell only missed out on the title that year when a tyre exploded dramatically at the final race in Australia but Piquet won it the following year. Having lost the Honda engine deal to McLaren for 1988, the next few years saw just modest success, but 1992's FW14B chassis was utterly dominant with Mansell scoring nine wins and three second places in the twelve races that he finished that year. In 1993 Alain Prost joined for a single season with test driver Damon Hill promoted to the race team. Prost won another title for Williams before leaving to make way for Ayrton Senna the following year. Tragically Senna's Williams career lasted just three races as he was killed at the 1994 San Marino Grand Prix. Hill heroically rose to the occasion, leading the team for the remainder of the year. The championship went down to the final race in Australia again but a dubious move by Michael Schumacher put Damon out of the race and ended his title ambitions. He did win it in 1996 though and Jacques Villeneuve mirrored this success in 1997, taking the team's final championship to date. Williams's competitiveness came and went over the following seasons but after Juan Pablo Montoya's victory at the season ending Brazilian Grand Prix in 2004, the team's status as regular front-runners came to an end. There have been highlights since – notably an unexpected but popular victory for Pastor Maldonado in the 2012 Spanish Grand Prix – but that aside, the team hasn't won a race again.
Advertisement - Page continues below
Williams famously ran the team from a local phone box for a while
Having led teams bearing his name for over half a century, Sir Frank leaves quite a legacy behind, not least the fact that during the golden period from 1986-1997 – and remember, this was after his life-changing accident – Williams took F1 from the sports pages to the front pages in this country thanks largely to the successes they shared with Nigel Mansell and Damon Hill. The popularity and passion for F1 in the UK today is due in no small part to Frank Williams.
Sir Frank was the embodiment of triumph in the face of adversity. Racing was his life and he possessed incredible drive and focus – indeed, for some years he literally lived at the Williams factory. But as the tributes came flooding in on Sunday afternoon it also became clear that he was a thoroughly decent bloke.
The warmth and regard in which he was held by those around him was a common theme in these tributes. Here is a selection of some of the best:
Top Gear
Newsletter
Thank you for subscribing to our newsletter. Look out for your regular round-up of news, reviews and offers in your inbox.
Get all the latest news, reviews and exclusives, direct to your inbox.
Lewis Hamilton: "Sir Frank Williams was one of the kindest people I had the pleasure of meeting in this sport. What he achieved is something truly special. His legacy will live on forever."
George Russell: "Sir Frank was such a genuinely wonderful human being and I'll always remember the laughs we shared."
Zak Brown: "We have lost a true hero of our sport and an inspiration for so many beyond it. Sir Frank not only created a special F1 legacy but showed the power of human determination to overcome huge adversity."
Jean Todt: "He was a pioneer, an exceptional personality & an exemplary man."
Bernie Ecclestone: "Frank never complained. He never whined and grizzled. He got on with things the best he could. He was a fighter. Frank was just Frank. He gelled with everyone, and everyone liked him."
Sir Jackie Stewart: "We will miss him always. He was a great man for British motorsport and always did the right thing."
Damon Hill: "He was just remarkable in every respect."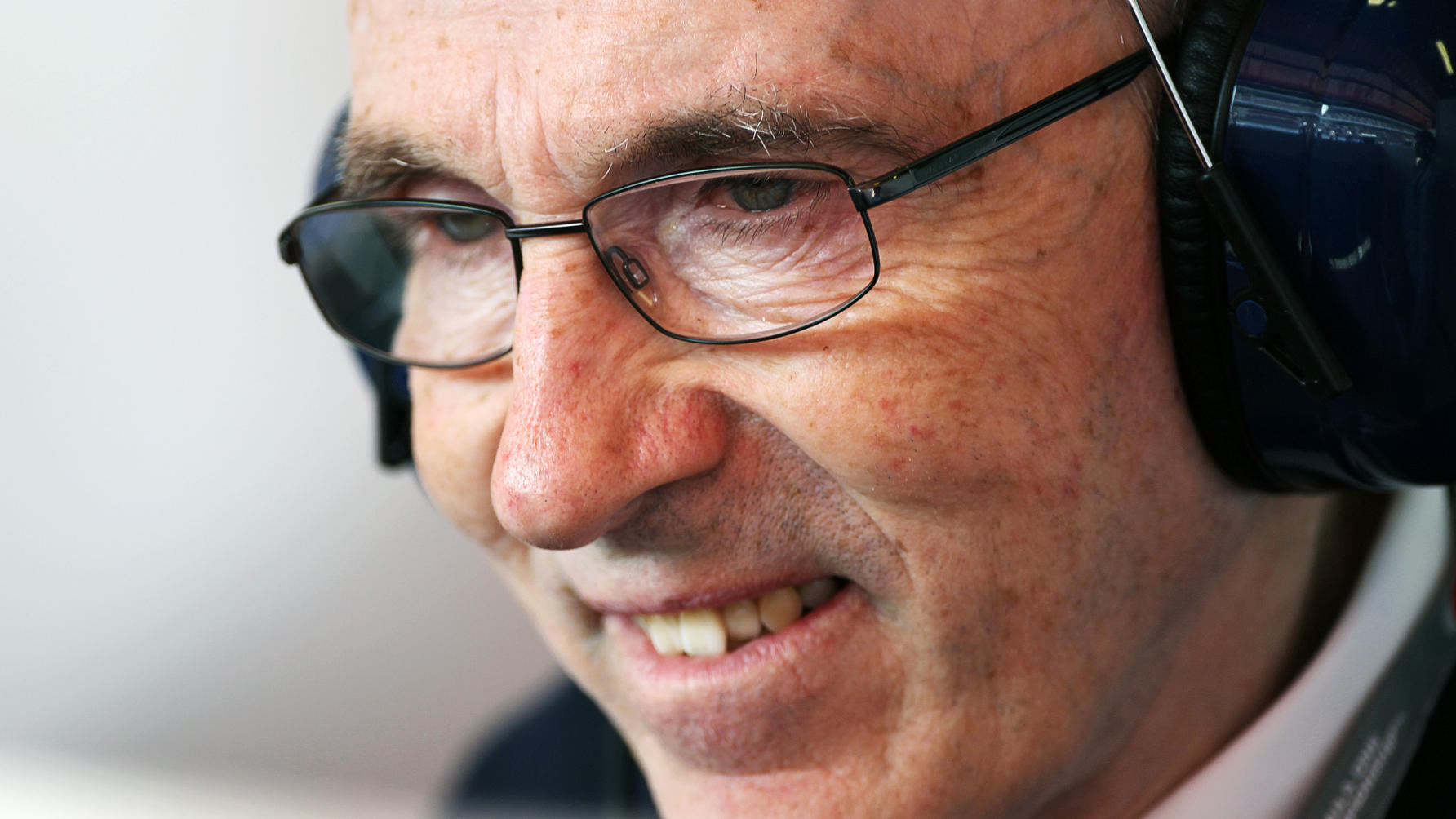 Photography: Williams Racing