Formula One
Classic motorsport moment: Damon Hill wins the '96 F1 title
When Damon became world champion, Murray Walker was overcome with emotion
When Damon Hill crossed the finish line at the 1996 Japanese Grand Prix, the soundtrack wasn't just of his Williams F1 car's V10, or the rapturous crowd.
It was also his good friend Murray Walker, the legendary Formula One broadcaster who sadly passed away in recent days. Walker's commentary betrayed his affections for Hill; he admitted live on air that he had a 'soft spot' for the title-winning Englishman.
Advertisement - Page continues below
You know the line, but the story of how he got there was just as riveting. Hill was a grafter, described by former boss Frank Williams as a 'tough b*stard'. It was this grit that earned Hill a role as a development driver for the team, and Hill delivered. He helped hone the car that took Nigel Mansell to the 1992 drivers' title, and when Mansell went off to drive IndyCars, Hill took his seat.
He won three times with Williams in 1993, while his teammate Alain Prost won that year's driver's title. Prost was replaced by Senna the following year, and Ayrton's unfortunate passing at the San Marino GP in 1994 meant Hill was tasked with leading Williams F1 and taking the fight to Michael Schumacher's Benetton.
Hill lost the championship by a single point following that incident in Adelaide, and he fell again to Schumacher's Benetton in 1995, too. By the time 1996 rolled around, his former title rival Schuey had left Benetton to join the Scuderia…
… but then in comes one Jacques Villeneuve as Hill's new teammate; son of the great Gilles Villeneuve, and a man determined to have his own run at the title in arguably the fastest car on the grid. British nerves, meet shredder. Hill responded by winning the season-opener in Australia, both Brazilian and Argentine GPs, in San Marino, then Canada, then France, then Germany, and finally in Japan. At long last, he'd done it, wrapping up the season and adding another title to the Hill legacy.
Advertisement - Page continues below
As Hill entered the final corner at Suzuka, Walker was beside himself with emotion. "Damon Hill exits the chicane and wins the Japanese Grand Prix.
"And I've got to stop, because I've got a lump in my throat." Us too, Murray.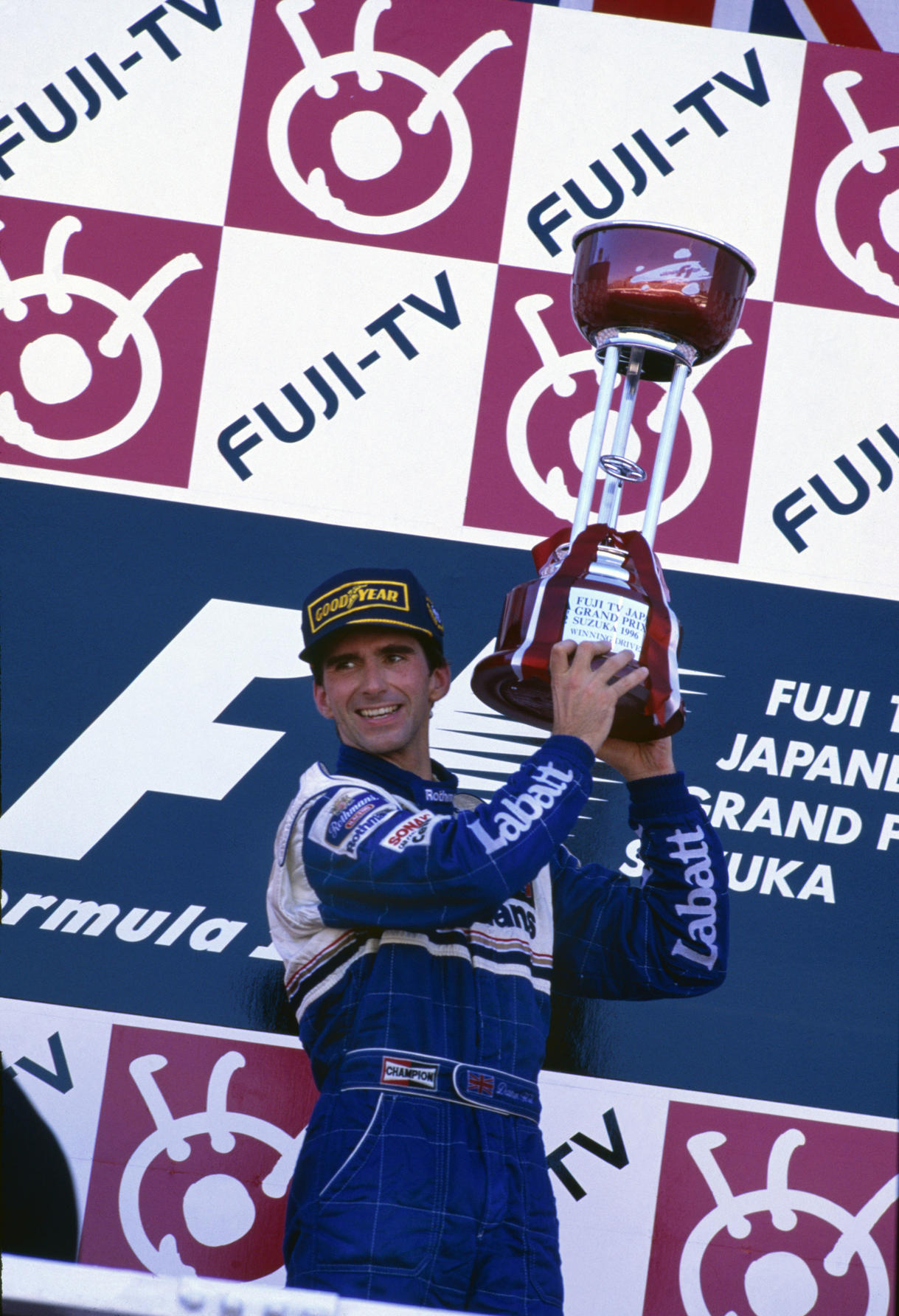 Top Gear
Newsletter
Thank you for subscribing to our newsletter. Look out for your regular round-up of news, reviews and offers in your inbox.
Get all the latest news, reviews and exclusives, direct to your inbox.