Interview
Dacia design boss: "the Duster is Dacia's Porsche 911"
TG chats to Dacia's new design chief Miles Nürnberger, who recently left Aston Martin to join the budget brand
Back in June last year, Dacia announced that it had hired Miles Nürnberger as its new Director of Design. Nürnberger was to leave his role at Aston Martin after almost 14 years – a role that had seen him pen the DBX, the Valkyrie, the Victor one-off and the V12 Speedster to name but a few examples.
So what attracted him to the budget brand? And just how different is designing at the other end of the financial spectrum? TG.com caught up with Miles a couple of months into the job to find out…
Advertisement - Page continues below
TG: How's it going at Dacia so far?
Miles: "Really good. It's been an intense three months, leaving a company after 14 years is always a challenge, but it's been great. I discovered a great team here when I arrived with some real depth of talent."
TG: So, why Dacia?
Miles: "My father lives in the French Pyrenees. He's lived there for quite a while – since before Dacia ever came to England actually. I would see the cars when I was over there and I always thought they were really cool. They have an essential nature to them and this real outdoorsy feel. 
"And I think you can see how that has grown. For me it particularly revolves around Duster. That car really changed the brand image, and of course the image in the UK is also linked to Top Gear TV. That was funny but also gave the brand this legendary quality at the same time."
"This will be a great sentence – the Duster is Dacia's 911. The spirit, the attainability, the robustness – everything about Dacia is there and fully amplified in the Duster.
Advertisement - Page continues below
"Designing for the masses has its own pleasure too because you see your cars on the street, you see them being used and you might own one yourself. That was obviously harder at Aston."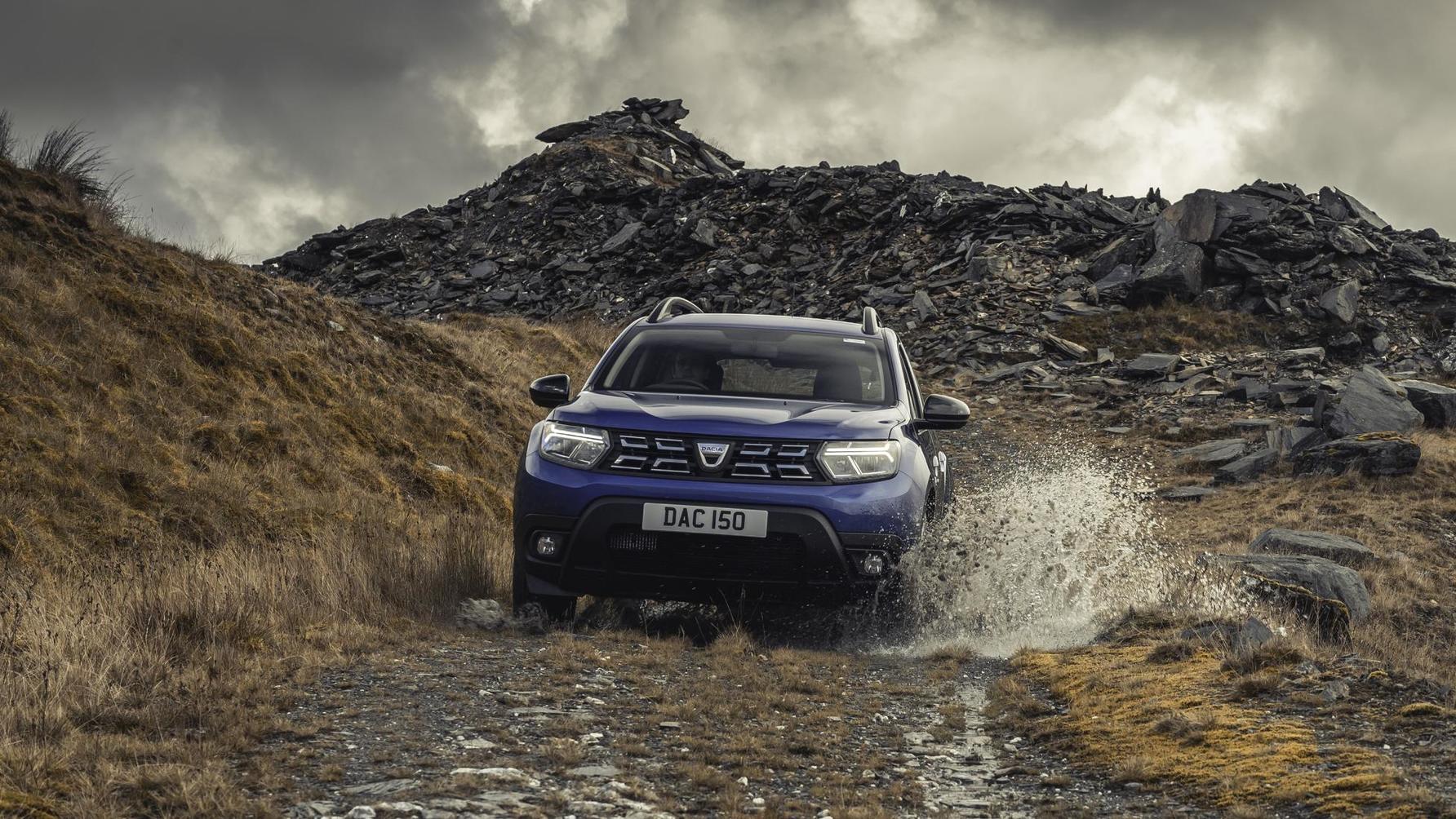 TG: And why make the move from Aston now?
Miles: "I've been incredibly lucky. When I went to Aston Martin I thought I might only stay a year or two, but 14 years and 37 cars later, it felt like I'd completed my mission. I never actually imagined myself at a sports car brand when I started out on my journey to be a designer. Somehow the more essential product design nature of Dacia was very appealing. 
"Laurens [van den Acker, Renault Group design boss] who's now my boss was actually my neighbour in California too. We were both Ford employees at the same time in the early 2000s – he was in a concept studio and I was at Lincoln. So, when the position at Dacia became available he called me up and it happened quite quickly. 
"I had offers for other places, but I think you do your best work when it's difficult, and for me Dacia is a challenge. You've got to be really frugal in what you do, although actually in many ways you had to be that at Aston as well. 
Top Gear
Newsletter
Thank you for subscribing to our newsletter. Look out for your regular round-up of news, reviews and offers in your inbox.
Get all the latest news, reviews and exclusives, direct to your inbox.
"Everyone believes that if you build luxury cars you've got millions to throw around, but in fact you have to be really efficient. And it's the same here at Dacia. We had low investment and high purchase price at Aston, whereas it's the opposite here, but because of that you have the same challenges."
TG: What's the biggest difference working for Dacia compared to your time at Aston?
Miles: "Obviously the materials change and some of the smaller challenges change. Plastic was a bad word at Aston Martin, but here it's something you really savour. 
"I really like plastic and what you can do with it. It's an incredible material that's constantly evolving. That was a passion I could never really explore at Aston, it just wasn't the brand, but here it's fantastic coming back into it, particularly now with ideas of recyclability and the circular economy."
"In terms of teamwork, in many ways Dacia is similar to Aston. I've reinforced the team because for me interiors and materials is one of the big areas where Dacia can grow. I think that'll really make a difference in the future. I've brought in a dedicated chief designer of colour and materials, and I've also reinforced the advanced design and the interior design teams with some really good hires."
TG: Is there anything else in particular that you'll bring from Aston to Dacia?
Miles: "We used virtual reality a lot at Aston Martin. It's something that Dacia had before but I'm reinforcing its use. We now have a dedicated VR suite in our studio that we can use at any point in the day. 
"To be honest we found our way with it at Aston because we had to. It's like using Microsoft Teams or Zoom – we had it before Covid but we weren't that keen to use it, and then suddenly the pandemic happened and it becomes part of daily life.
"Dacia has two studios, one in Paris and one in Bucharest, so this is a super good tool because you can have four of you in a virtual room around a model doing a review. You don't have to get on a plane and within 30 minutes you can be in a virtual space discussing a piece of design. You can see your colleagues (well you can see them as robot avatars) and you can point at certain bits of the model. It's really odd at first, but after three or four times doing it, it becomes very natural."
TG: What should a Dacia be to you?
Miles: "From a brand sense we talk about 'essential but cool', 'robust and outdoors' and 'eco-smart'. They're the three brand pillars. What does it mean to me as a designer? It means designing something uncomplicated in an ever more complex world. 
"You should be able to understand this thing easily. For the customer it's really about providing a simple pleasure. Everything should be there for a reason. Interiors will be really functional and useful. I want the whole interior to be dishwasher safe, it should be that robust.
"The other thing is there should be a sense of adventure in all of the products. Dacia has this but we want to grow it. All the cars have to somehow have that spirit. It's escapism."