Interview
My life in cars: Aimee Fuller
The British Olympian snowboarder talks motocross championships and Mini Coopers
When I was younger we had a decent sized garden and my dad was into motorbikes, so when I was four he bought me a quad bike. When he took me to a bumpy motocross track I couldn't keep up with the guys out there though, so I basically said "I want a motocross bike." 
So, when I was six years old he came home one day with a 50cc KTM, and that's where my motocross days began. It was a desire to keep up with the boys. 
Advertisement - Page continues below
I remember being young and sat on the start line at races, with my dad and my granddad there. It was a big thing that we did as a family and it brought me closer to my dad when most girls are closer with their mums. I'm still super close with my mum, but it was special to be able to share that time with my dad and my granddad.
After the KTM I upgraded to a 60cc Kawasaki, I was only eight years old. Then I did the British girls' championship and came second. 
After that though I stopped for a few years and did gymnastics – I was definitely the elephant of the group as it were – but then I started motocross again when I was 12 years old and carried on racing until I was 16 and riding 125cc bikes.  
I took my driving test for cars as soon as I was 17. It was really cool because my granddad was one of the first people to take me out and help me learn to drive just after my birthday. He passed away later that year but he'd seen me pass my test before he died, so that was pretty magical. I passed with one minor too, so I'll take that. 
Advertisement - Page continues below
My first car was an electric blue Mini Cooper with big alloy wheels, and at one point I had a Cooper S convertible too. That had bits and bobs of John Cooper Works tuning done to it and was pretty quick in the end – too fast for me on the road, to be honest. I might have got a speeding ticket in that. 
I was sponsored by Jeep for a while too, so I've had two or three Renegades which I absolutely loved. It was such a contrast to the Minis and it was really enjoyable to drive something much bigger and more comfortable than I was used to. 
They really helped me with my driving in general as well. Obviously, I'm now used to driving in the snow and in all sorts of different conditions.
When I was 22 years old I went to compete in the 2014 Winter Olympics in Sochi, and as soon as that had finished I flew to Northern Ireland to do my motorbike test. It was funny coming from such a high-pressure scenario like the Olympics, because when it came to taking my test it seemed like nothing. I found it a really nice way to relax and decompress. 
Top Gear
Newsletter
Thank you for subscribing to our newsletter. Look out for your regular round-up of news, reviews and offers in your inbox.
Get all the latest news, reviews and exclusives, direct to your inbox.
My first road bike was a KTM 690 Duke and now I've got a Triumph Bobber. If I'm going long distances I prefer to drive, but living in London with the Triumph is great. You can nip in and out of streets and around traffic with ease. I've done a few track days too; not on the Triumph but borrowing bikes. 
I've actually driven a Formula 3000 car in Abu Dhabi too. In 2018, after the Winter Olympics in PyeongChang, I went to see my friend who lives out there. She was really close to Yas Marina and she said "why don't you just go over there and see if you can get involved."
I ended up going out with Wade Eastwood who's a movie stunt coordinator, he was driving something else and I was in the F3000. I absolutely loved it. I'd love to do it again.

Aimee's dream three-car garage
Audi R8
I'd love an R8 in black. I've never had an Audi but that would be a dream car.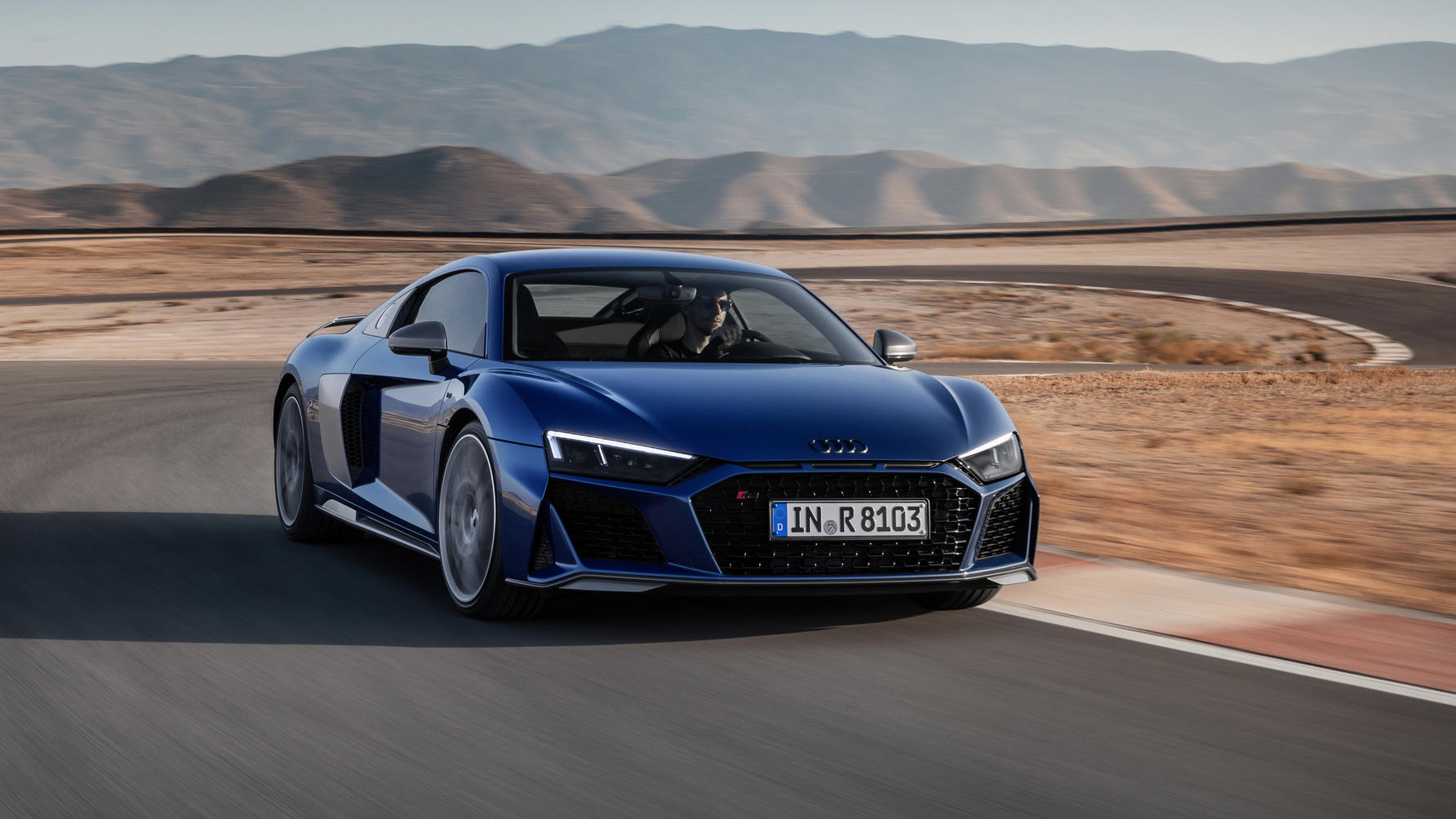 BMW Z4
Not the new one, I love the first generation Z4. White with red leather would be ideal.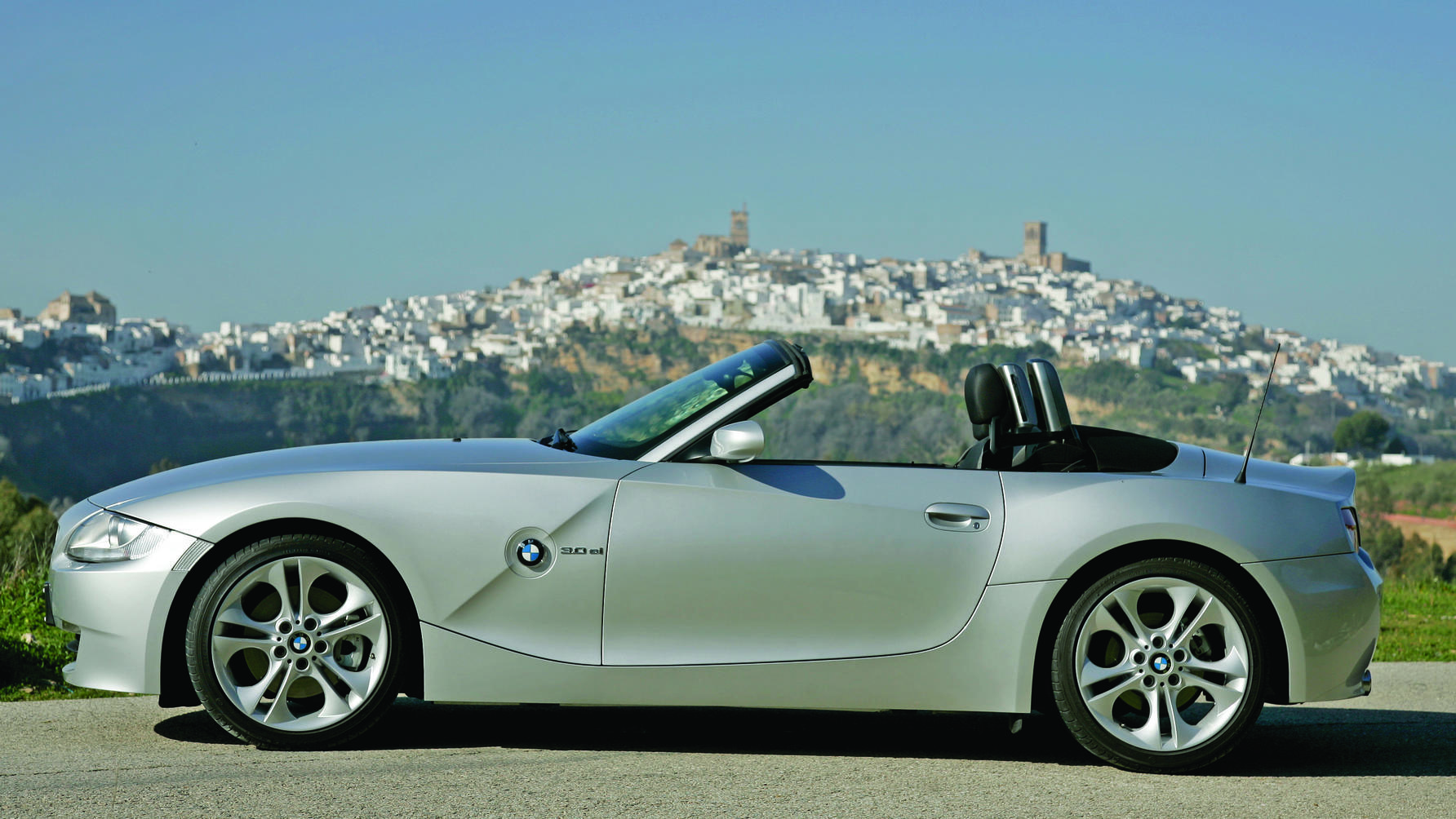 Porsche Cayenne
I'd have to pick an SUV just for getting around the slopes and doing the long miles.