Interview
My Life in Cars: Alex Albon
The Williams new boy chats to TG about growing up with Minis in Milton Keynes
My first word was Ferrari, well I used to say 'rari', but it was clear I'd caught the bug for cars pretty immediately. 
My parents didn't drive anything interesting at all. We had a lot of American cars actually. I have a big family – four other siblings and my mum and dad – so we had to have seven-seaters. We'd always end up with weird Lincolns or Mercurys. Those did have TVs in the headrests though, so we would bring a PlayStation 2 and play racing games in the back of the car. 
Advertisement - Page continues below
We also had a family Peugeot 407 Estate at one point. I'd be at school Monday to Friday, and then I'd leave for the racetrack early on a Saturday morning. I'd wake up at 4am and my dad would fold the rear seats down and make a bed in the back. I was probably seven or eight years old at the time and I'd sleep for the full journey and then wake up ready for practice. It was probably slightly illegal, if not a little bit frowned upon.
When I was around 15 we lived on a farm and I had a classic Mini which was technically my first car. I'd pretend to be a taxi driver for my siblings; that was until my friend told me he knew how to drive, but he clearly didn't and he crashed it. I've always wanted another. I'd probably have to remove the back seats and bring the seating position back to fit in it properly, but I'd fit a super-fast steering rack and maybe even make it rear-wheel drive. That would be fun.
I got my road licence when I was 18. I didn't pass first time – I failed on parking. I always blame the fact that racing drivers aren't designed to go backwards. I only just passed second time around too.
I went onto my stepdad's insurance after that – he had a Mini John Cooper Works. If you know Milton Keynes, you'll know that it's just one roundabout after another, and a JCW is quicker than pretty much anything around Milton Keynes. My wheels paid the price though, I destroyed all four alloys trying to find the fastest line. I'm much better at it now, but I was trying to find the limits back then. I learnt some good lessons. If you want to be quick around Milton Keynes you need to be using all of the road… safely though, of course!
Advertisement - Page continues below
I actually only bought a car myself for the first time last year – it's a very basic but super comfortable Mercedes GLE. I was mostly running around in the Mini until I got into Formula 1, then I was given a Honda Civic Type R. That was really nice, although I wasn't too kind to the wheels on that car either. Again it was quicker than any supercar around Milton Keynes. I took it up to Skye in Scotland with my girlfriend too, although I think I enjoyed it much more than she did. 
I had an Aston Martin DB11 after that. We had different company cars at every race track though, so we usually had a Vantage or a DB11. That was cool.
We did plenty of track days too, especially in 2019. I remember we did one in Austria and it was snowing – you'd hit black ice and get completely out of control but the passengers would think 'ah that's great he's sliding it around'. I was there thinking 'you have no idea how close we were to crashing there'. 
Alex's dream three-car garage
Singer Porsche 911
I'd definitely consider myself to be a classic car guy. I'd go for a restomod like Singer though because the craftsmanship and detail is insane. 
Top Gear
Newsletter
Thank you for subscribing to our newsletter. Look out for your regular round-up of news, reviews and offers in your inbox.
Get all the latest news, reviews and exclusives, direct to your inbox.
Alfaholics GTA-R
I've been looking at Alfaholics recently, I really like their work. I'm not a fan of too much electronic input in cars.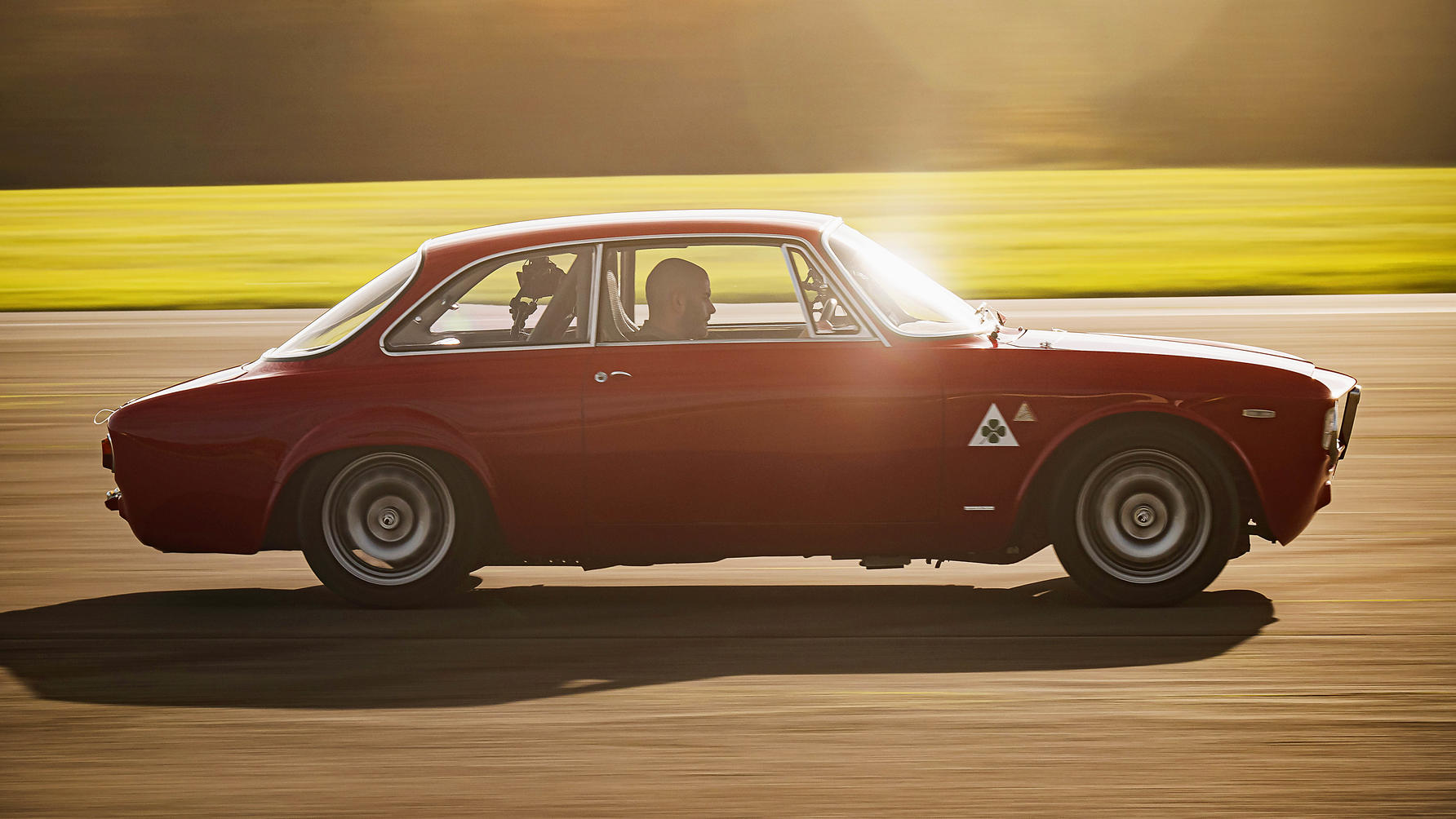 BMW M3 Touring
I'd probably wait for the M3 Touring. I'm not a fan of the grille, but maybe I could find a company that would remodel it.