Motorsport
Good god, this classic BMW 320 Group 5 looks perfect
That shark fin nose. That wing. Those arches. Yes please
It's nigh on perfect, isn't it? It's not a case of 'old car look nice because old', more a case of 'old BMW look nice because clean racecar'.
It's a classic 320 Group 5 racer, presented at the recent Hockenheim DTM finale as part of a support race. The first boss of BMW M (Jochen Neerpasch) was there to witness it, as was current M boss Markus Flasch, who had this to say. "Our brand is defined by its heritage. If you see the ongoing enthusiasm of the fans for the BMW 320 Group 5, then it's something really special."
Advertisement - Page continues below
Special, it very much is. The 1977 Group 5 ran a M12/12 BMW engine – a 2.0-litre turbocharged four-cylinder (see? BMW did turbo fours back in the day) producing just under 400bhp. In 1979, a version of this engine developed by Paul Rosche actually kicked out over 500bhp. Eat that, AMG A45.
It Jens
And proof (if you needed it) that BMW is staffed by petrolheads comes from Jens Thiemer, brand management boss who drove the 320. It was raining over the DTM finale weekend, so he first had to get used to the conditions in an old racing car. "After four or five laps however, everything felt fine," he said.
Advertisement - Page continues below
"This is a legendary car that wrote history for BMW."
Have a nice day!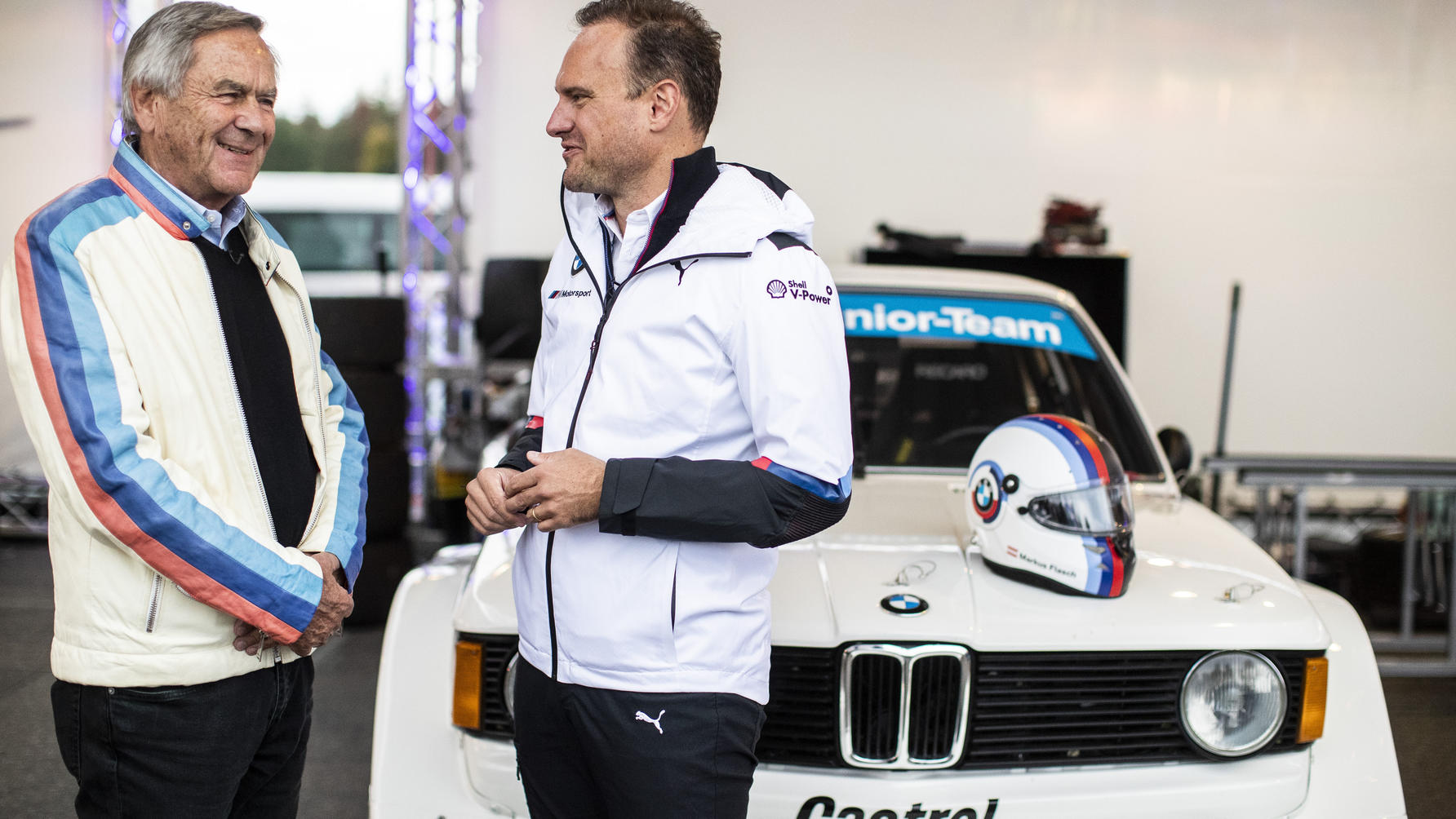 Jochen and Markus, former and current bosses of BMW M
Top Gear
Newsletter
Thank you for subscribing to our newsletter. Look out for your regular round-up of news, reviews and offers in your inbox.
Get all the latest news, reviews and exclusives, direct to your inbox.