Retro
This £230k+ Defender Works V8 is inspired by a Scottish island
The Classic Defender Works V8 Islay Edition pays tribute to the holiday home of Spencer Wilks
The story goes something like this: Rover boss Spencer Wilks was driving a heavily modified Rover 12 across his Laggan Estate on the Isle of Islay in the Scottish Inner Hebrides. The car was a prototype for what would become the Series 1, and the estate's gamekeeper claimed that it must be a "Land Rover" to conquer the terrain. 
And so, to pay tribute to the island where this most famous of names was born, Land Rover Classic has unveiled this rather lovely thing – the Classic Defender Works V8 Islay Edition.
Advertisement - Page continues below
The spec apparently mimics a 1965 Land Rover Series 2A owned by Spencer Wilks, with its Heritage Grey paint and Limestone-coloured contrast roof and steel wheels. There's nothing vintage about the drivetrain though – the Works V8s are based on Defenders that were built between 2012 and 2016, and they're completely refreshed with uprated brakes, suspension, eight-speed ZF auto gearboxes and of course that 400bhp 5.0-litre V8. Nice. 
The bespoke interior is where things get really special though, because the Islay Edition uses actual tweed from the Islay Woollen Mill on the seats, the doors and the centre console. More tweed interiors please, carmakers. 
Inside the aforementioned centre console, there's also a little wooden tray that's made from the oak barrels used by the island's Kilchoman Distillery, which was founded in 2005 by Spencer Wilks' granddaughter Kathy and her husband Anthony Wills. Just 30 Islay Edition Defenders will be available (17 in 90 form and 13 in seven-seat 110 form) and we're told that each one will be accompanied by a '639' limited edition whisky made by the distillery. The two things are not to be deployed at the same time though, obviously. 
Advertisement - Page continues below
And why 639? Well, that refers to the registration of the Series 2A that this car harks back to. A 'GXC 639C' graphic on the front wing of the Islay Edition hints to that too.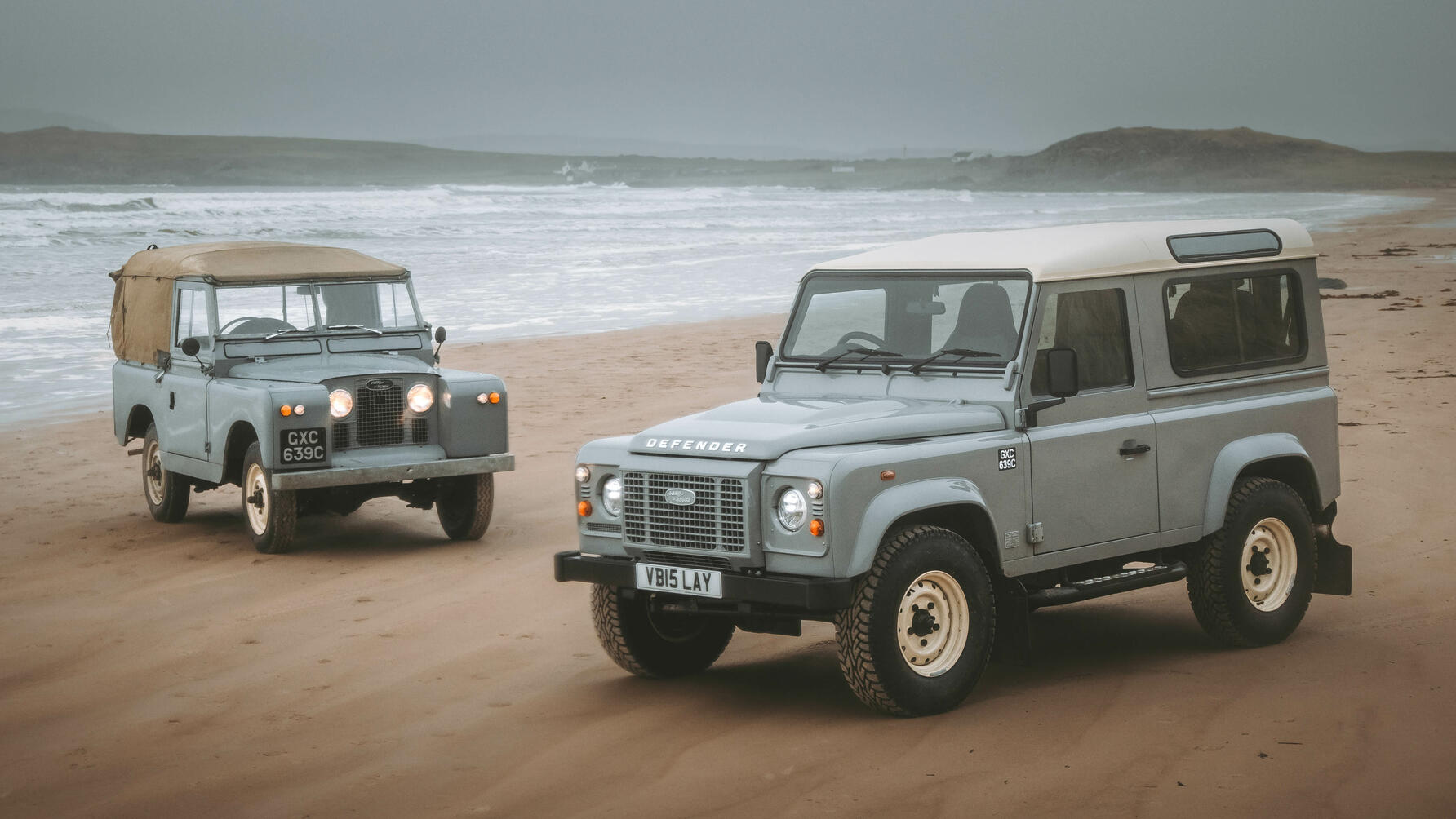 Elsewhere there's more oak lining the boot floor and carpeted footwells for added luxury. In a Defender? That would have been sacrilege before the modern reboot, wouldn't it? There are more modern touches too, including LED lights outside and satellite navigation, DAB radio and Bluetooth inside.
It's not cheap, though. The Islay Edition will start from £230,000 for the 90 and £245,000 for the 110. But then, it is essentially a tweed jacket that can sprint from 0-60mph in 5.6 seconds, and is there anything cooler than that?
Top Gear
Newsletter
Thank you for subscribing to our newsletter. Look out for your regular round-up of news, reviews and offers in your inbox.
Get all the latest news, reviews and exclusives, direct to your inbox.