Retro
The Radford Type 62-2 is a Lotus-honed 600bhp retro supercar
Still not got your head around Radford's return? Here's a sports car with Lotus tech and Jenson Button chassis tuning to get you excited
This is quite a thing, isn't it? It's the Radford Type 62-2, the comeback of Radford finally made real (well, rendered).
The full lowdown of Radford's return is here, but in short you're looking at a modern day reimagining of the Lotus Type 62, with Lotus itself on board to provide "its latest technologies to deliver the purest possible driving experience". Whether that means shared parts with the new Emira remains to be seen…
Advertisement - Page continues below
Though one part definitely shared is the 3.5-litre supercharged V6 in the new Emira as well as the Evora and Exige. It's in the middle – obvs – and whether it's hooked up to a six-speed manual or seven-speed twin-clutch gearbox depends on which spec you choose, but either way, Radford promises the Type 62-2 is "engineered for an unadulterated mechanical feel, exceptional engagement and uncompromising poise".
As a severely limited-run coachbuilt special, 'spec levels' aren't as simple as an L, GL and GLX. So you've a choice of Classic (430bhp V6, manual, no spoiler, 17in front/18in rear wheels), Gold Leaf (500bhp V6, DCT, twin ducktail spoilers, 18/19in centre-lock wheels and motorsport traction control) and JPS (upgraded supercharger for 600bhp, DCT, proper aero kit and carbon wheels and brakes). It'll be no surprise those names respond to liveries. If you're shy, then the purist Classic version is pictured in green below. The big-boy JPS is yet to be revealed.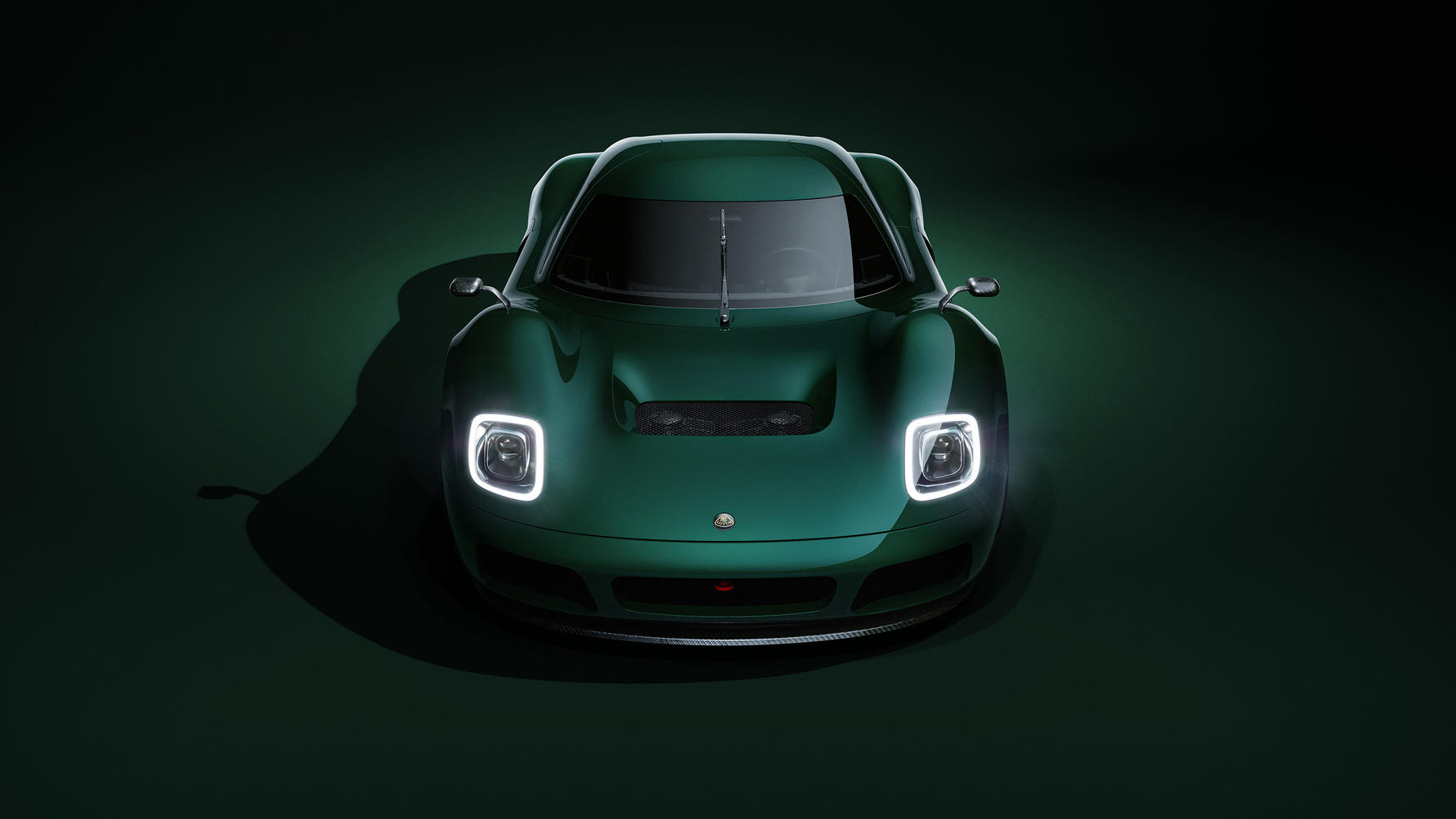 We're promised form follows function with the design, though there are abundant retro cues to coo over, not least the single wiper and Ford GT40-esque door cut-outs in the roof. Radford helped fashion those back in the 1960s, so it's a legitimate firing of the nostalgia canon to see them here.
The weight figure of the raciest 62-2s will dip under 1,000 kilos, with the chassis a lightweight bonded and riveted aluminium structure and the panels carbon composite. There's no power steering and driver aids appear to be kept at a minimum.
Advertisement - Page continues below
"Creating a car that is simultaneously luxurious and comfortable, and great to drive, is a tough challenge, but the first Radford of the modern era delivers," says Jenson Button, who was on the development team. "The chassis exhibits all the hallmarks of a beautifully set up race car for the road – gifting the driver supreme confidence to extract maximum enjoyment every journey."
Not an unbiased opinion, of course, but he's a former F1 world champion. We suspect he wouldn't attach his name to something with understeering tendencies.
Mind, we're also promised strong visibility, lots of storage and nods of modernity are done with usefulness in mind – wing mirrors are replaced with cameras, bringing extra safety as well as an aesthetic neat and spindly enough to look retro. Front suspension lift will be optional for more day-to-day usability while there's a Bluetooth stereo and trackday data logger inside.
They're making 62 and each will be bespoke to its owner, with the chance for said owner to jump alongside Jenson on a trackday to learn how to get the best out of their no doubt plumply priced new car. Lots to take in, huh. Liking what you see?
Top Gear
Newsletter
Thank you for subscribing to our newsletter. Look out for your regular round-up of news, reviews and offers in your inbox.
Get all the latest news, reviews and exclusives, direct to your inbox.