TG's guide to Japan
Here's a samurai atop a Lexus LC fleeing an exploding city
Lexus celebrates the fine art of manga with three unique pieces
Lexus has commissioned three artists to create three rather unique pieces of art celebrating the Japanese form of manga. That's why, at this moment, you're staring at a samurai warrior atop a Lexus LC fleeing an exploding city. Yup, today just got that little bit better.
That image comes courtesy of Daniel Atanasov, a Bulgarian-born artist who wanted to fuse his ideas on sci-fi, adventure and martial arts. Job done, we'd wager.
Advertisement - Page continues below
The next image is via Yishan Li, who wanted to depict a woman sitting on her Lexus UX by the shore, 'relaxing after completing a big creative project'.
"There are so many precise curves and design elements," Li said about the UX. "They're a lot harder to draw than characters."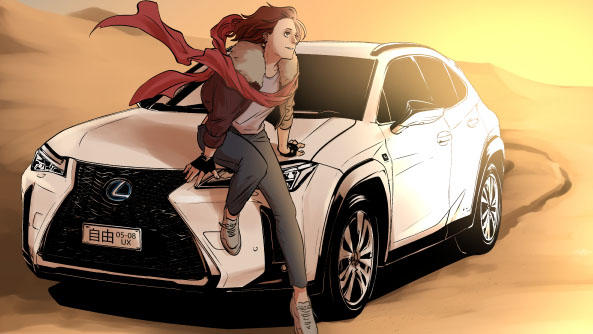 The final image is of a Lexus ES saloon hot-footing its way out of the path of a particularly angry dragon. Which is some flight of fancy considering the ES is a hybrid saloon with 210bhp. Still, dragons.
Advertisement - Page continues below
"In Japanese culture dragons are shown to be incredibly powerful and proud creatures that represent courage and strength," explains artist Timothy Kong.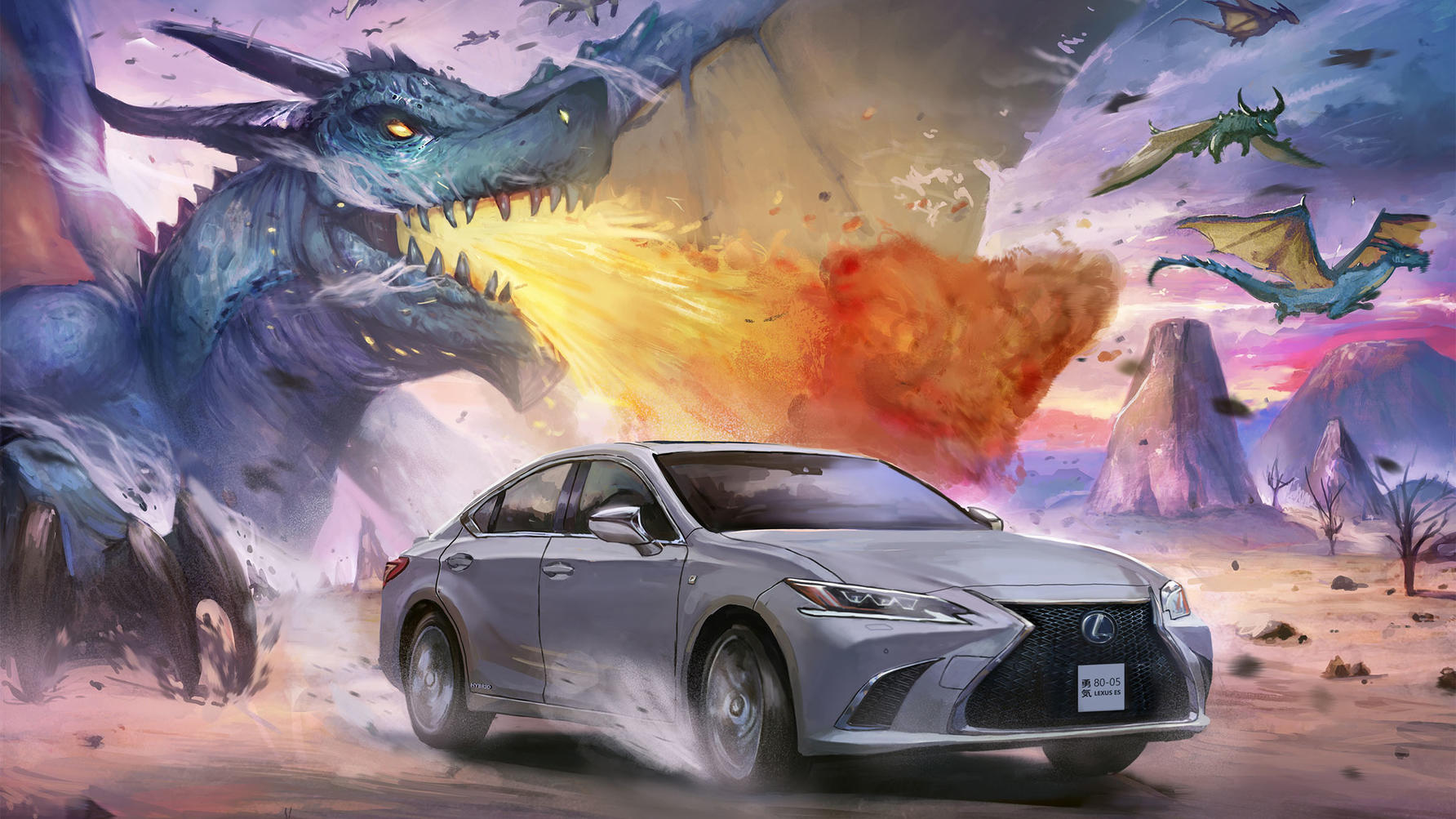 Cool, no?
Top Gear
Newsletter
Thank you for subscribing to our newsletter. Look out for your regular round-up of news, reviews and offers in your inbox.
Get all the latest news, reviews and exclusives, direct to your inbox.