Top Gear magazine
New Top Gear magazine out now: the big OFF-ROAD issue
The Land Rover Defender takes on the Ford Bronco, the V8 Jeep Wrangler and the G-Wagen
Four proper, hardcore off-roaders; squared off and high riding; locking diffs coming out of their ears. That was the plan for this month's off-road mega test…
We know most Defenders and G-Wagens are going to see little off-road action besides mounting a kerb on the school run, that 90 per cent of their capability will be pushed to the back of the shelf, and frankly we're not angry about that. The ability of all these cars – the Defender, the G-Wagen, the Ford Bronco and the 6.4-litre V8-engined Jeep Wrangler – to crush a mountain one minute, and waft about doing the daily chores the next is truly remarkable. They excel at it all.
Advertisement - Page continues below
What we set out to do this month was open your (and our own) eyes to what these cars are really made of. To take on the knobbliest, gnarliest, wettest public byways the UK has to offer and have massive fun pushing the world's toughest off-roaders to their limits... and beyond. See which one came out on top by grabbing a copy of the latest TG mag.
You can order a single issue direct to your door by clicking these blue words. Or perhaps you'd prefer to download it straight to your phone or tablet? You can do that by clicking here if you're an Apple user and here for Android users.
Or try a BBC Top Gear magazine subscription today and get your first five issues for just £5. Then pay just £21.50 every six issues - saving an incredible 35 per cent on the shop price. Start the year with a subscription to the greatest motoring magazine on the planet and enjoy subscriber-only collectable covers delivered to your door every month. Click these blue words to take advantage.
It's not just off-roading this month of course. We've also got the full lowdown on Ferrari's latest special project – the Daytona SP3 – and an update on the hybrid futures of the WRC and the Dakar Rally. There's a look at the life and career of the incredible Michèle Mouton too, plus the new Audi RS3 takes on its grandfather – the legendary RS2. Grab a copy now to read all of this and more…
Advertisement - Page continues below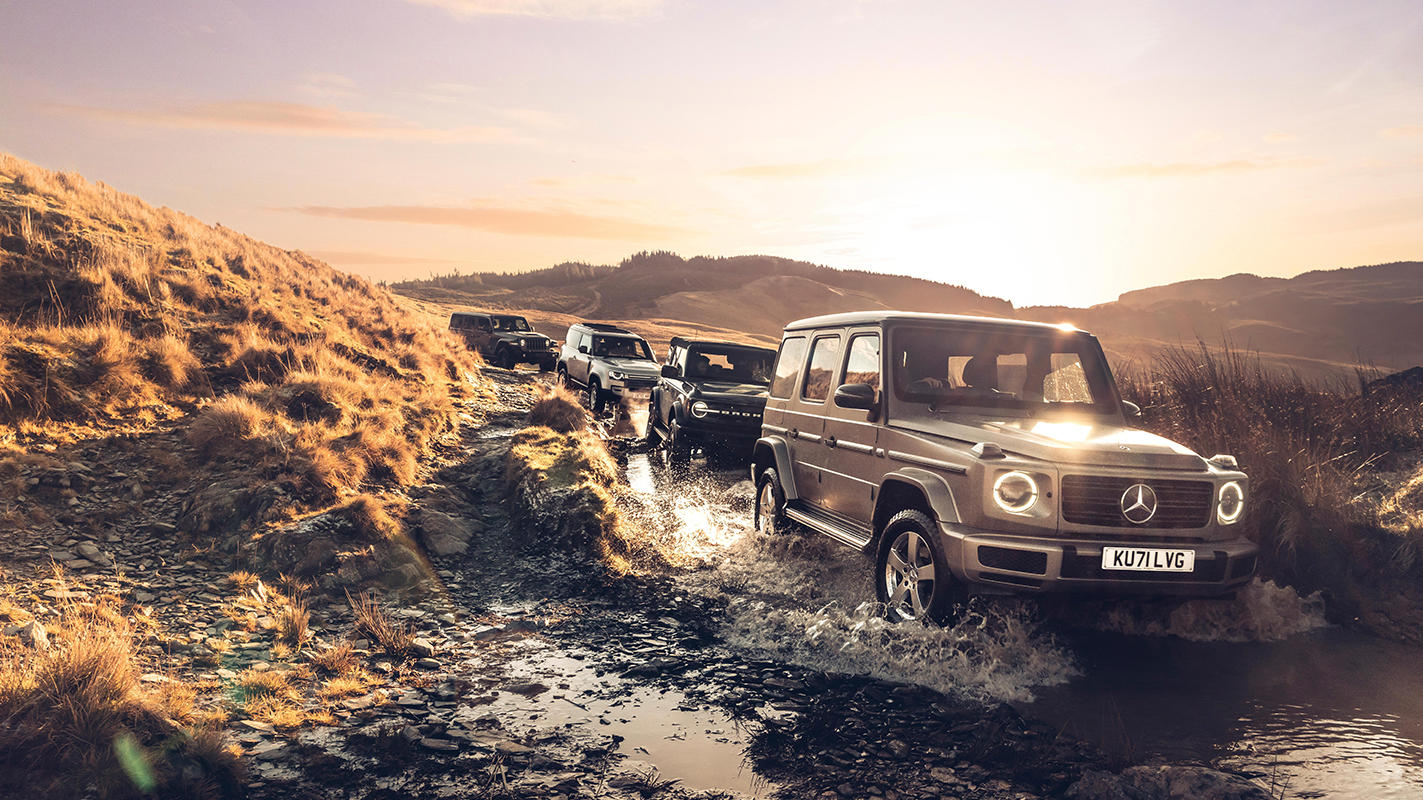 Top Gear
Newsletter
Thank you for subscribing to our newsletter. Look out for your regular round-up of news, reviews and offers in your inbox.
Get all the latest news, reviews and exclusives, direct to your inbox.