Fisker's luxury electric SUV will cost $37,500 in the US
We now have proper pictures of it too. Thoughts?
Fisker has been drip feeding us information about the upcoming 'Ocean' SUV for around a year now, and we finally know how much it'll cost. Just $37,499 (around £28,700) is the answer, or $29,999 after the US tax credit, which certainly sounds acceptable for what is described as a luxury electric SUV. The Jaguar I-Pace starts at just over £60,000 remember, and the Mercedes EQC is more still. 
Fisker also says that its new worldwide manufacturing strategy, along with its app-based sales system, will allow for more than one million vehicles to be produced between 2022 and 2027. These are bold goals.
This is also the first time we've seen proper images of Henrik Fisker's design in the flesh, as the Ocean is on display at CES in Las Vegas. What do you reckon, Internet?
Still need some convincing? We already knew that Fisker was aiming for a projected range of 300 miles from an 80kWh+ lithium-ion battery and that the Ocean's interior would be full of vegan and recycled materials. We also knew that the solar-panelled roof claimed to provide 1,000 miles of free motoring each year, but the best feature has just been announced…
The image below shows the patented 'California Mode', which allows the Ocean to drop nine windows all around the car to make the most of a wonderful sea breeze. We can't wait to try that down at Brighton beach in the middle of January…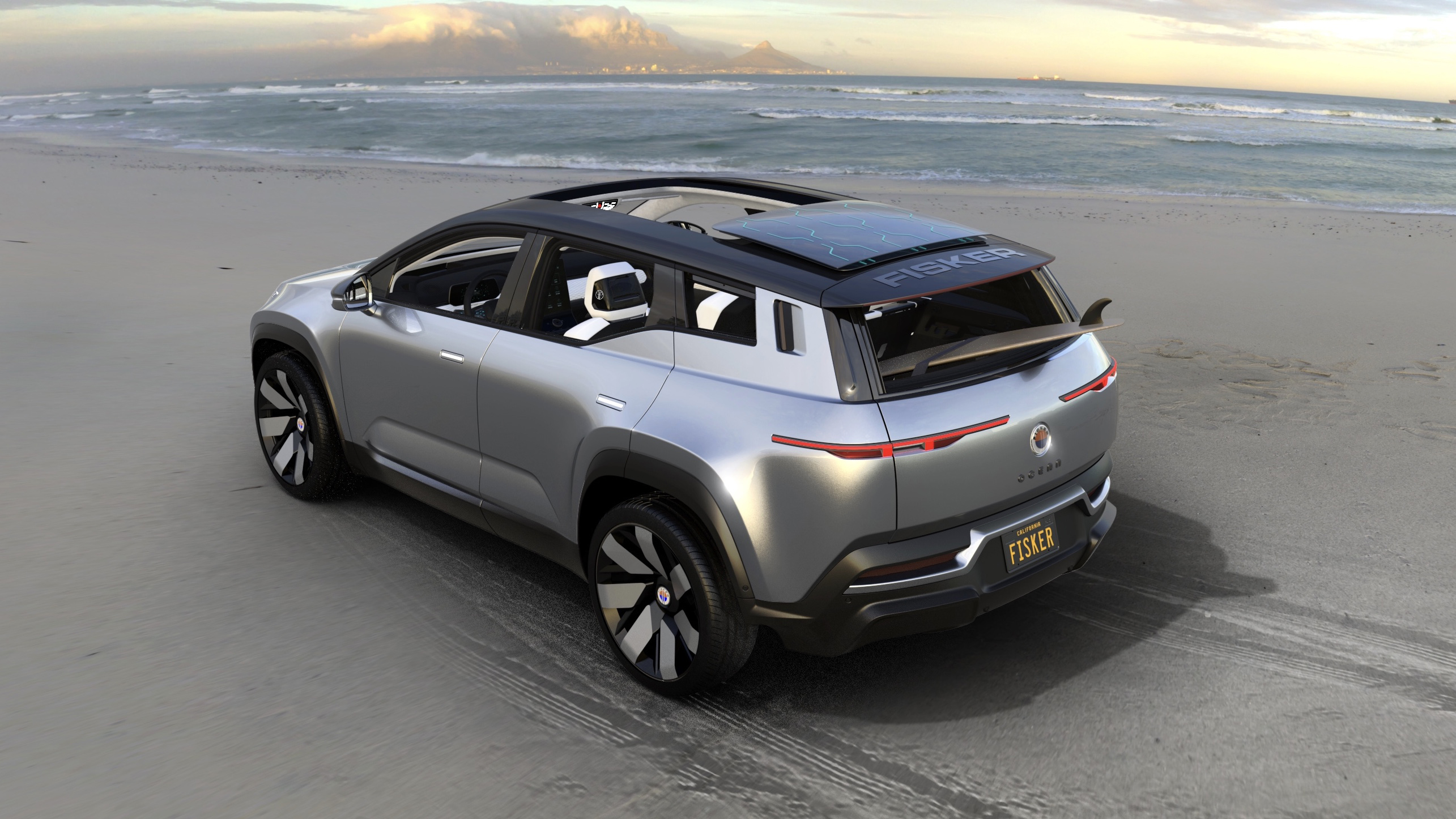 For all things electric, visit Top Gear's shiny new hub