Electric
Meet the $1m+, fully electric Aston Martin DB6
Successor to Bond's motor gets the Lunaz EV treatment. Though they'll do you a DB5, too…
No, it's not Bond's Aston but do pay attention, because it is quite gorgeous. It is a fully restored Aston Martin DB6, filled with dreams, potential questions from surprised onlookers and a fair whack of electricity.
That's right, Aston's venerable 4.0-litre sixer has been relegated in favour of British engineering company Lunaz's "proprietary modular electric powertrain", developed in-house using Euro battery cells and motors. This is the same Lunaz that built an entirely delectable Bentley S1 and got investment from one Mr David Beckham.
Advertisement - Page continues below
The DB6 marks the completion of Lunaz's desire to Electrify The Cool British Classics; we've seen that Bentley, a simply majestic Rolls-Royce Phantom V, and now there's this. Back in 2015, we got a 'holy trinity' of LaFerrari, 918 and P1. In 2021, electrified classics. Sign o' the times indeed.
As with anything Lunaz undertakes, the DB6 is inspected, weighed and measured, after which its engine and associated paraphernalia are "sensitively removed" and stored. The entire car is 3D-scanned and then stripped to its base metal underpinnings and reshaped "entirely in the client's image"; that is to say, anything the client wants, the client gets.
As long as it's electric, of course. The DB6's powertrain has been specifically programmed by Lunaz to allow for "brisk initial acceleration with the requirements of a classic car that is very much built in the mode of a Grand Tourer". It reckons on a range of around 255 miles, which is probably more than most DB6s cover in a year.
As you'd expect, the brakes, suspension and steering have all been "uprated", while there's air conditioning, wifi, sat nav and modern infotainment options. Indeed, other creative ideas are welcomed; Lunaz design director Jen Holloway said: "We are proud to introduce the quintessential British GT, remastered for a new generation."
Advertisement - Page continues below
She used to work as a lead in Aston Martin's Q-Branch, so there's star-quality pedigree in customisation right there. You can go traditional, or contemporary, including recycled textiles and so forth. Maybe even some oil slicks or a bullet-proof windscreen if you ask nicely enough, though we wouldn't hold our breath on headlight-mounted miniguns…
Speaking of which, Lunaz has confirmed that while it intends on building this DB6 for around $1m plus local taxes (with deliveries scheduled for 2023) it will also electrify, strictly upon application, an Aston Martin DB4… and an Aston Martin DB5. As 007 said in Goldfinger, 'shocking, positively shocking'.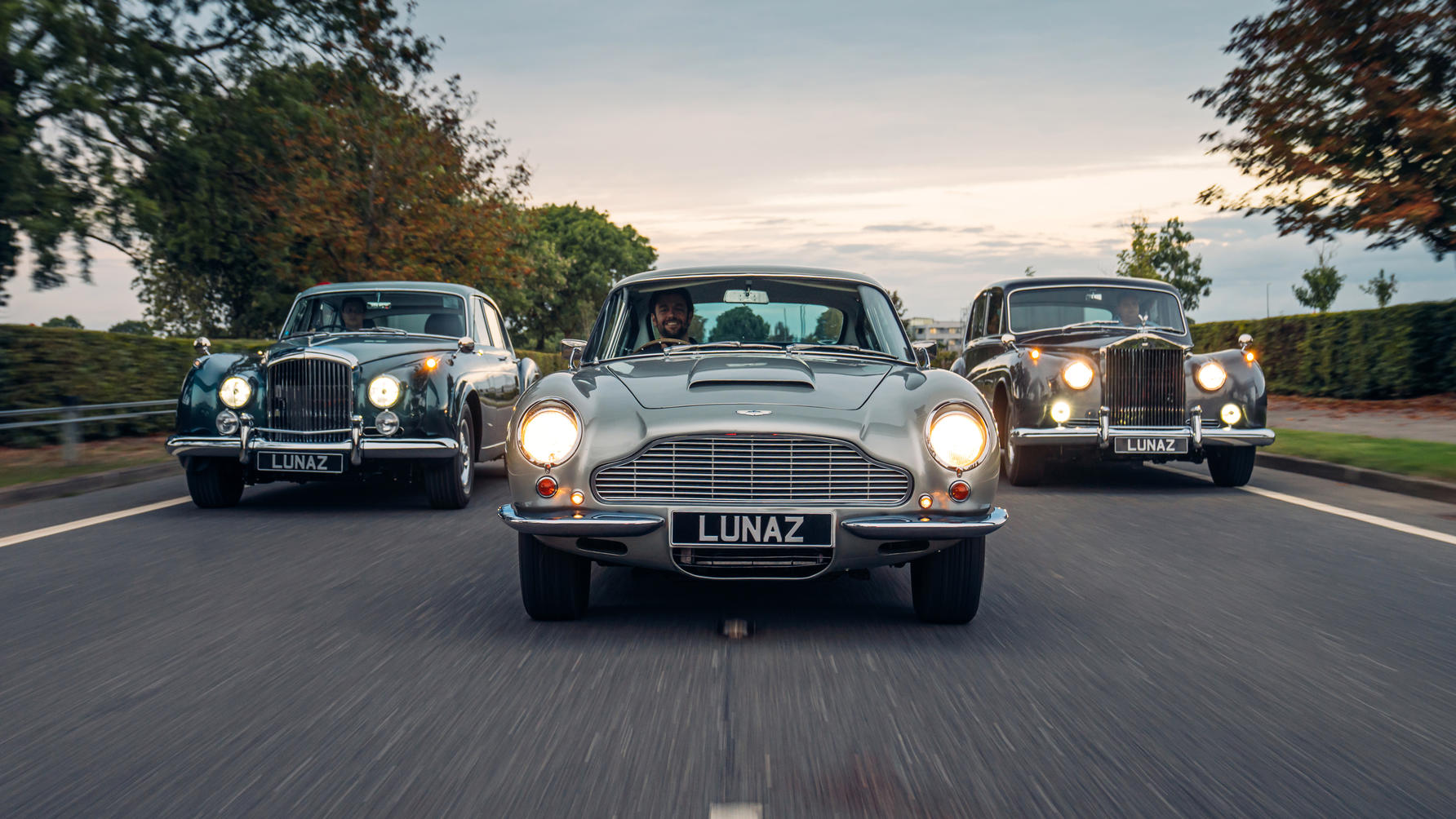 Top Gear
Newsletter
Thank you for subscribing to our newsletter. Look out for your regular round-up of news, reviews and offers in your inbox.
Get all the latest news, reviews and exclusives, direct to your inbox.