Electric
R35 Nissan GT-R designer: current EV design is too aggressive
Shiro Nakamura agrees with TG on touchscreens and tells us why his latest car is "charming"
Among the many reveals at the Goodwood Festival of Speed last week was the AIM EV Sport 01 – a 600bhp, rear-wheel drive EV sports car from the mind of AIM boss Yukinori Suzuki. 
It made quite the splash heading up the hill with its futuristic looks and cute face, and that's perhaps no surprise given that the EV Sport 01 was penned by none other than ex-Nissan chief Shiro Nakamura. In case you've forgotten, he was the man responsible for cars like the Nissan Cube, 350Z and R35 GT-R. 
Advertisement - Page continues below
So, why the friendly face for the AIM? "Why not," Nakamura told TG at Goodwood. "Cars can be charming too. I think nowadays all cars – well, maybe Mini is the exception – but most EVs are focussed on looking powerful and aggressive. This is not aggressive." 
"We [Nakamura and Suzuki] shared the very same goal. This is not a big, heavy sports car. It's very compact but high performance and fun to drive. So, we made it clean and simple. Natural, clean and minimalist. You'll see there are no contrasting surfaces, and the face is very charming. It's not an angry face."
So, Nakamura reckons EV design is generally too aggressive, and we'd probably be inclined to agree. He also wants the EV Sport 01 to be timeless rather than fashion-led. But does he prefer designing EVs to the internal combustion engined creations he was responsible for at Nissan?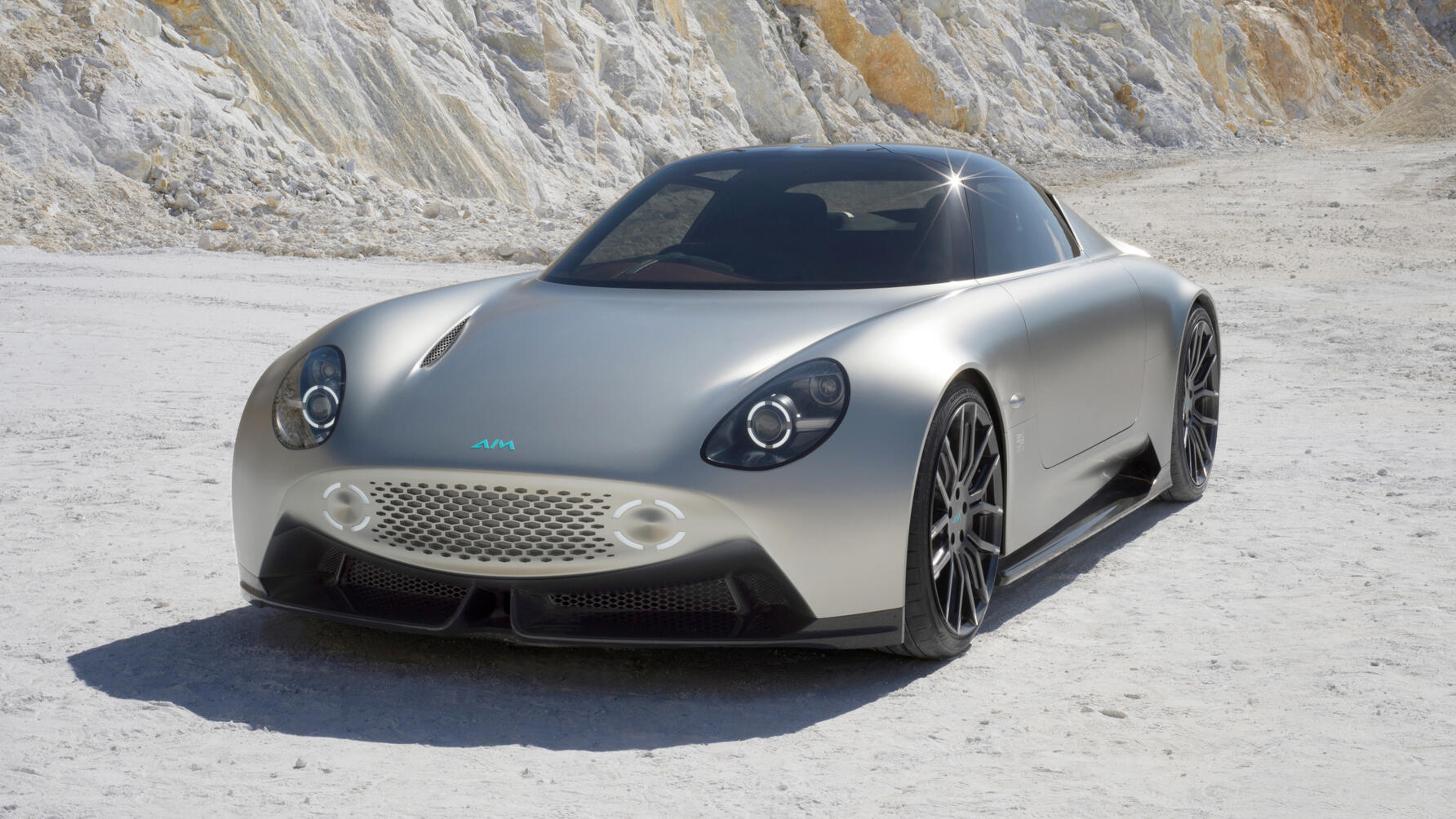 "I don't really think it matters what powertrain a car has, but I see the opportunity with EV design because the layout is new and you can challenge with a different layout," he tells TG. "Also, the proportions are not like with ICE cars. When you make an ICE car you have to clearly show where the engine is – a mid-engined car has a specific design, a front-engined car has a long bonnet. But with an EV it's free. You have much more of a challenge to express powerfulness and energy. 
Advertisement - Page continues below
"When I worked for Nissan, I designed for the brand. This car we designed for Suzuki. I have none of the constraints of what the Nissan brand should be. When I designed the GT-R it had to look like a GT-R. When I designed the 350Z it had to look like a Z. This car is a proper clean sheet design."
"For the interior, he [Suzuki] said make it hard to get in and out of. This is a driver's car. Don't make it easy."
It seems as though there's another area where TG aligns with Nakamura's vision too – touchscreens.  
"They're mostly physical buttons in the AIM," he says. "Physical buttons are much easier to use. With a touchscreen you have to look at it to see what you're doing, which is no good for a sports car."
Top Gear
Newsletter
Thank you for subscribing to our newsletter. Look out for your regular round-up of news, reviews and offers in your inbox.
Get all the latest news, reviews and exclusives, direct to your inbox.
Well said, Shiro. Now, will somebody please tell the world's major car manufacturers…