Formula One
F1 design legend: "I'd choose Adrian Newey and a penalty over any other designer in the pit lane"
Creator of the all-conquering MP4/4 praises "hero" Adrian Newey as Red Bull dominates F1 while handicapped
Steve Nichols - the man behind the McLaren MP4/4 that was beaten just once in the 1988 F1 season - has heaped praise on designer Adrian Newey, with Red Bull on course to win every single race in 2023.
Doing so would see the RB19 replace the MP4/4 as the most successful F1 car of all time, which would be doubly impressive given that Red Bull is hampered by a wind tunnel restriction as punishment for breaking the sport's cost cap in 2021.
Advertisement - Page continues below
It has won all 14 grands prix so far this season, one shy of the total amassed by McLaren 35 years ago: the latter's 15 wins from 16 races amounts to a win percentage of 93.75 per cent, meaning Red Bull needs to take the chequered flag at 21 of this year's 22 events in order to claim the record.
McLaren's hopes of a perfect season came to an end at the Italian Grand Prix in '88, when Alain Prost suffered an engine failure and Ayrton Senna retired from the lead just two laps from the finish after colliding with a backmarker.
"I suppose I would have preferred to win [in Italy]," Nichols admitted to TopGear.com, "but from a sporting point of view it's quite nice that we missed the one race. It gives somebody a good shot at having a perfect season. The way things are going this year, it looks like that may come to pass. Inevitably, it would be a great achievement.
"It's a large credit to their designer Adrian Newey," Nichols added. "He's been a hero of mine and in my opinion he's the greatest ever. He's incredible, isn't he? Such a long-lived career and so many successes. It's really quite remarkable."
Advertisement - Page continues below
A veteran of the sport for over three decades, Newey has been involved in a staggering 23 world championships (11 constructors', 12 drivers'), having worked on all of Williams' dominant Nineties cars (including Nigel Mansell's game-changing Williams FW14B), both of Mika Hakkinen's championship-winning McLarens and all of Red Bull's title winners to date.
And with Verstappen and Red Bull leading both 2023 championships by huge margins, it's only a matter of time before he adds to that unprecedented tally.
Many things set the RB19 and MP4/4's eras apart: is it even possible to compare them? Not really, says Nichols: "What we created that year in '88 was the most successful Formula 1 car that there's ever been. I think it's important to say 'the most successful', because it's not necessarily the greatest Formula 1 car ever. You can't compare the FW14B with the MP4/4, like we can't compare the MP4/4 with the Lotus 25, you know?
Top Gear
Newsletter
Thank you for subscribing to our newsletter. Look out for your regular round-up of news, reviews and offers in your inbox.
Get all the latest news, reviews and exclusives, direct to your inbox.
"We were in a situation where our resources were much less, the budget wasn't nearly as big as it is now: the car was designed by a team of 17 people and the whole team was probably… a couple of hundred people? And now Red Bull's probably got 1,000 employees, and supercomputers, and a more sophisticated wind tunnel, and all the circuit simulation."
Not to mention the "incredible" reliability that most of the grid is capable of these days.
And Nichols reckons that the rest of the field will struggle to catch up any time soon. "Most of the other teams are in relative disarray right now," he says. "You've got Ferrari imploding like they usually do, Mercedes have leaked a lot of their human resources to other teams and haven't done a brilliant job with the new regulations. Larry [Lawrence Stroll] at Aston Martin can't spend his billions [because of the cost cap].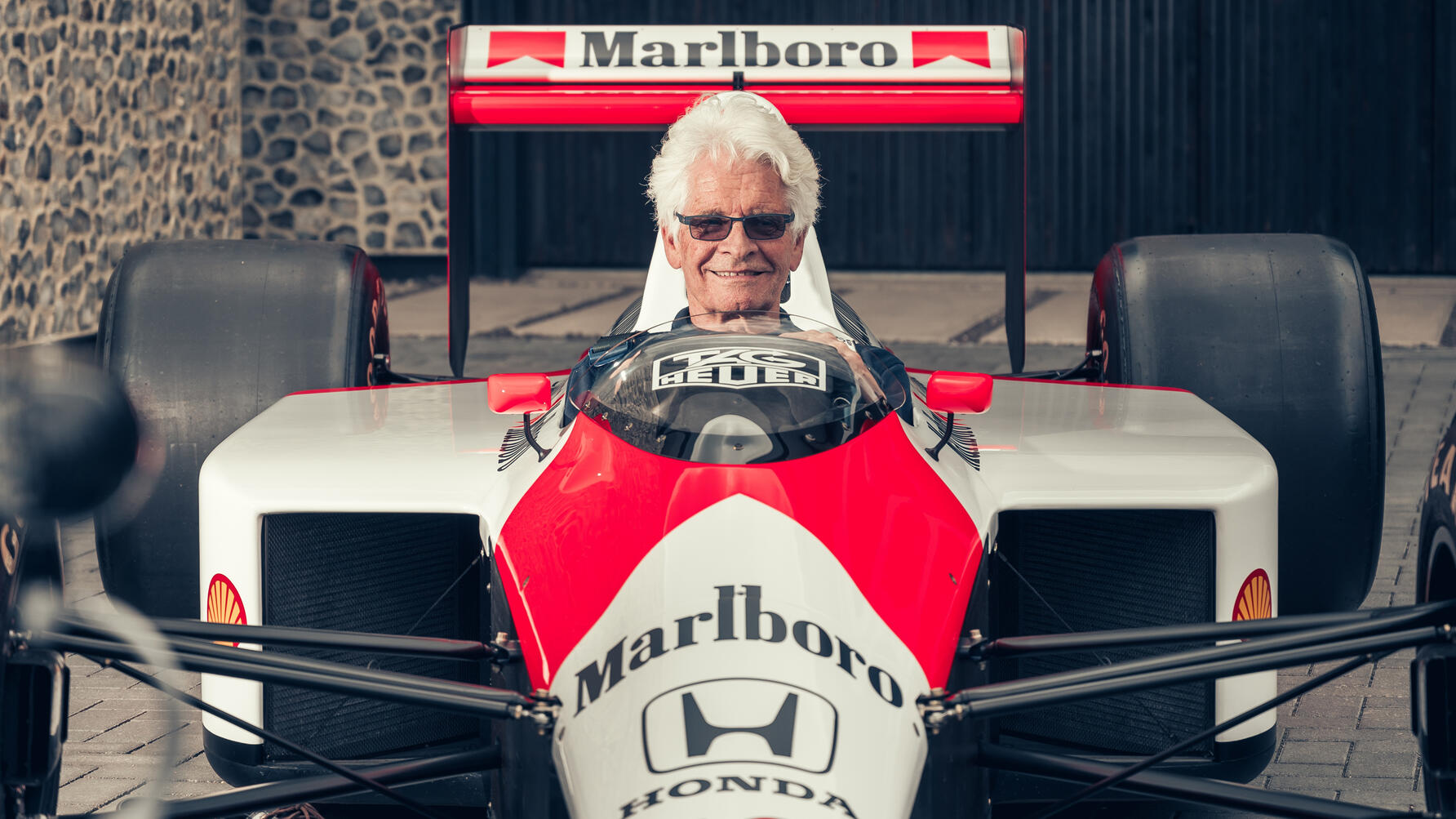 "It's not good enough to do as good a job as the best team in the world, you have to do twice as good a job as that if you're going to catch up. And then you want to surpass them. So you see the enormity of the task. In some ways, it perpetuates the Red Bull dynasty."
And none of them can call on the most successful designer in the history of the sport to lead the fightback. "You're up against Adrian, who had experience with ground effect cars way back when. And before this season ever started, they had a 10 per cent penalty on the aero side.
"If it was my choice, I'd choose Adrian and a 10 per cent penalty over any other designer in the pit lane. Max Verstappen's a brilliant driver as well: that's the sort of combination it takes to win World Championships."