Modified
Tuner attacks Bentley Continental GT with carbonfibre
Ten per cent more power, 200 per cent more 'get out of my way'
This is the fruit of German modifications outfit Arden and its "refinement programme" for the Bentley Continental GT. Yes, there is a smidge more power as you would expect of such things. But mostly it's an ode to "get the hell out of my way, peasants".
Carbonfibre. There's lots of it. The entire widebody kit is made of the stuff, not only giving it a weight saving benefit over other materials, but also adding quite a lot of width – an extra 50mm on each side.
Advertisement - Page continues below
There's a front spoiler, air scoops on the bonnet, new side skirts, a rear diffuser and spoiler all made from carbon. The wheels are suitably "move, puny earthlings", with 22in magnesium items front and back.
Powering this bulk is the Conti's 6.0-litre W12 engine. Arden is currently working on "improvements to the standard control device", along with a high-performance titanium exhaust system, and expects an increase in power of around ten per cent compared to the standard car. The standard car already packs a 626bhp/664lb ft wallop, so anything over and above this is going to be quite a bit indeed.
Naturally, interior customisation is possible, but if you'd like something from the other end of the Modified Bentley spectrum, perhaps an Icelandic artist can be of assistance...
Advertisement - Page continues below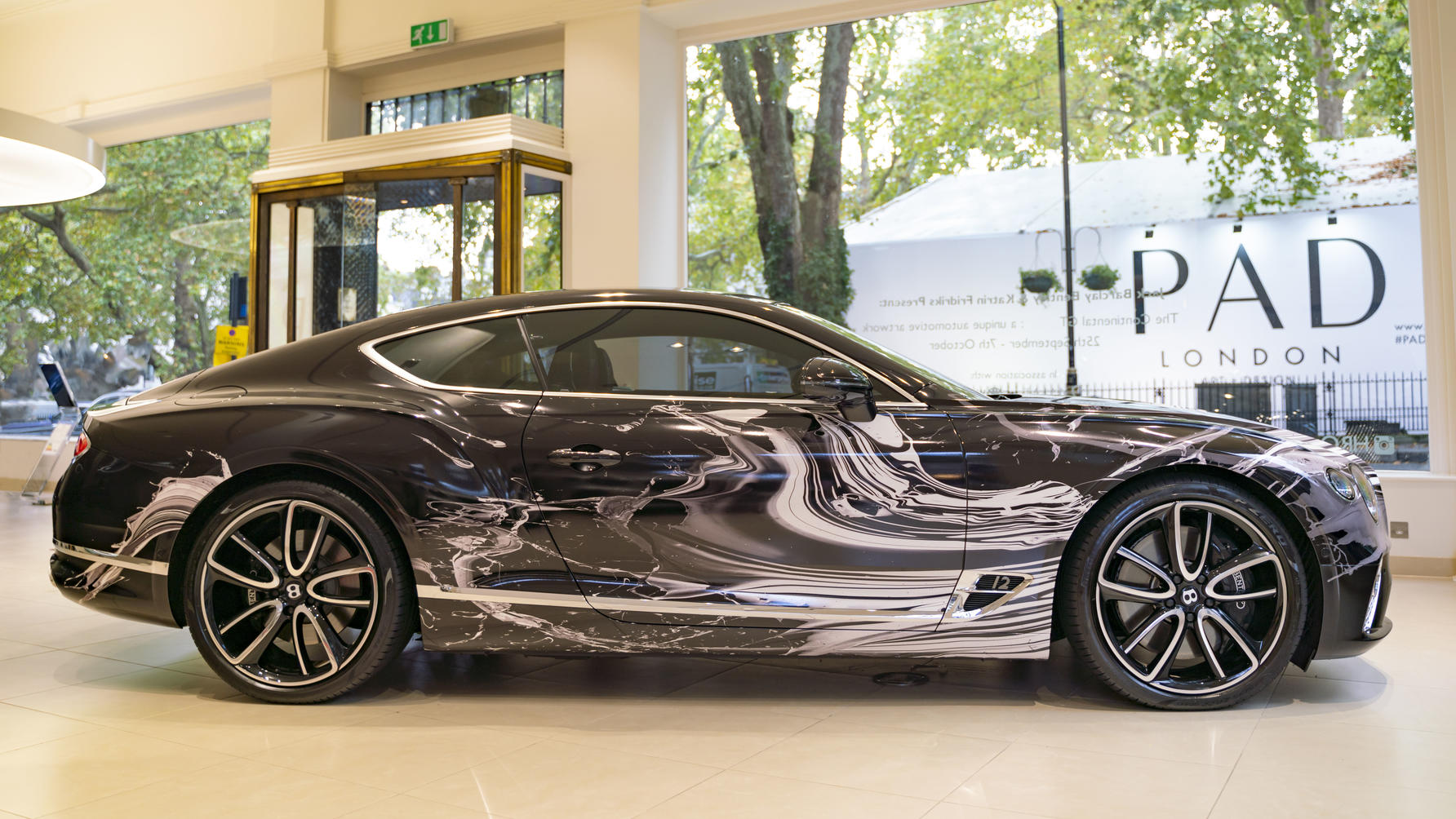 Don't worry, it's deliberate. This is a special one-off Bentley Continental GT created by Katrin Fridriks, as an ode to speed.
We're told Fridriks' special Conti GT continues her exploration of the "unknown frequency between the colours black and white" – which she also covers in her show, 'Speed of Light – Commander'.
Thus, for this Bentley, she began with a sort of flowing pattern on the front, tapering off with a literal splatter of paint on the rear. "It's the perfect marriage of the cornerstones of my art – capturing speed and energy, design, craftsmanship, precision and a strive for excellence," she said.
It'll be on display at Jack Barclay Bentley until 7 Oct, before moving on to the JD Malat Gallery afterwards. If you like it, give Jack Barclay a shout.
Top Gear
Newsletter
Thank you for subscribing to our newsletter. Look out for your regular round-up of news, reviews and offers in your inbox.
Get all the latest news, reviews and exclusives, direct to your inbox.