Retro
This one-off Ferrari could sell for less than a new BMW M3
The 1983 Meera S is heading up for auction with an extremely reasonable estimate
Ferrari has built a whole heap of one-off special projects for its most discerning customers in the past few years. Remember the 458 MM Speciale, the madcap P80/C, Eric Clapton's SP12 EC and the most-recent BR20? There's plenty more where they came from too.
The only problem? You'll need a bank balance to rival Roman Abramovich's to even be offered a seat at the designer's table in Maranello these days. So, how can you get yourself into a completely unique Ferrari for normal money? Impossible, surely?
Advertisement - Page continues below
Well, maybe not. What you see above is the 1983 Ferrari Meera S – a one-off commissioned for Saudi Arabian royalty in the early 1980s. The big news? It'll cross the block at RM Sotheby's Paris Auction in February, with an estimate of between £75,000 and £95,000. That's right, it could sell for less than the cost of a new BMW M3. Bargain.
It might not be the prettiest Ferrari ever. It's based on the boxy 400i and when new it was immediately sent from Maranello to Italian designer Giovanni Michelotti. He completely overhauled the car, leaving only the pop-up headlights and the windscreen as standard. Check out the slatted grille and the giant crease in the bodywork. It's all very Eighties. Almost looks like the rear end has been reversed into a low wall too. 
Rumour has it the Meera S set its royal buyer back around $1m when it was new, and it recently underwent a €252,000 restoration by Ferrari Classiche. It was super high-tech in the Eighties, with a Michelotti Technica digital dashboard, a camera to replace the rear-view mirror and twin air-conditioning systems. Unfortunately the dash has now been replaced with a standard 400i unit, and the original blue leather has been swapped out for a red and cream look. 
In period the Meera S also had wipers on its side windows as well as the front and rear – perfect for drifting in rainy conditions. No changes were made to the 400i drivetrain though, which meant 311bhp from a 4.8-litre V12 and a three-speed automatic gearbox. Ah.
Advertisement - Page continues below
What do we think, dear readers?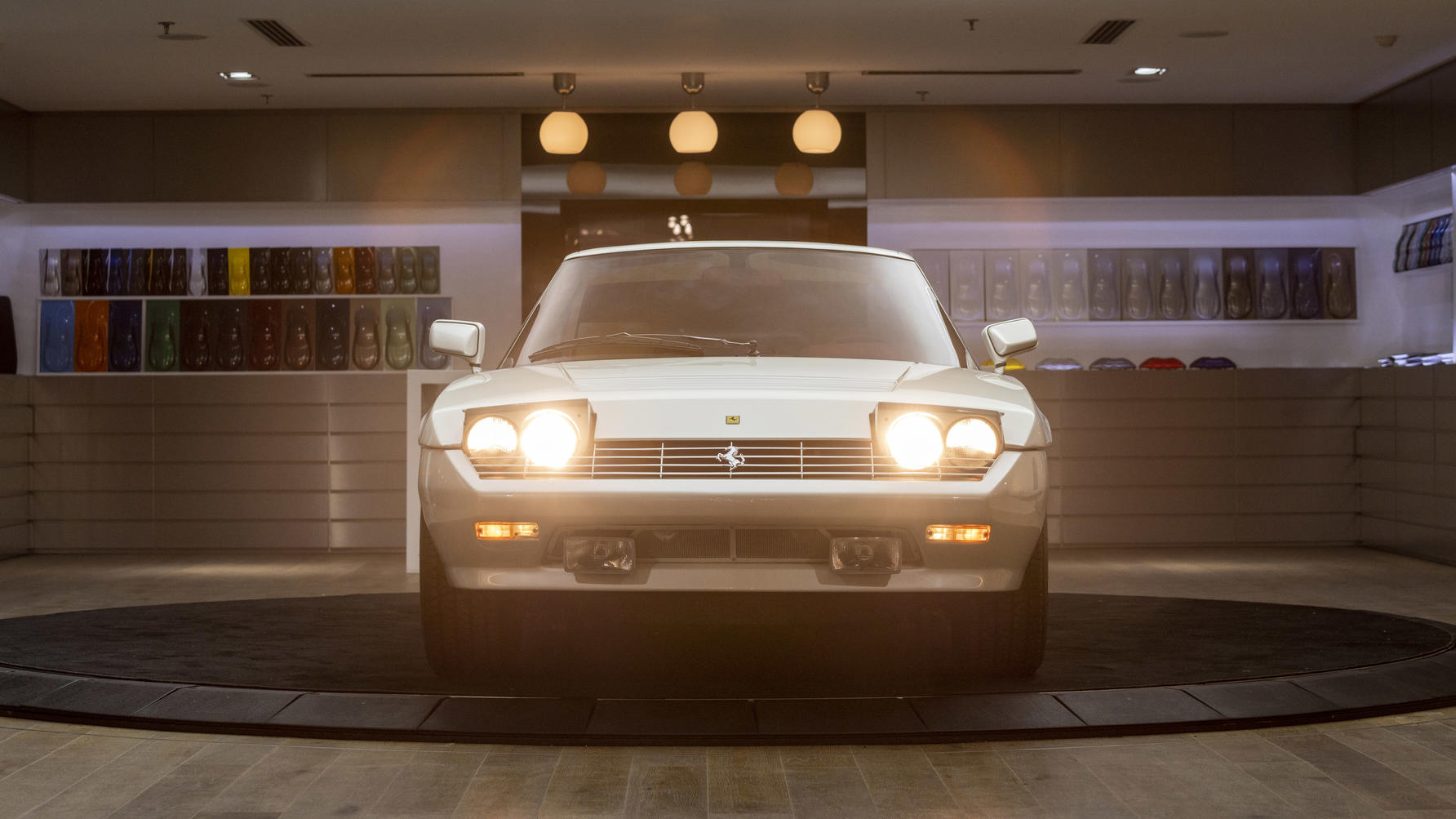 Images: RM Sotheby's
Top Gear
Newsletter
Thank you for subscribing to our newsletter. Look out for your regular round-up of news, reviews and offers in your inbox.
Get all the latest news, reviews and exclusives, direct to your inbox.