Retro
Spare cash? You could buy all five of these black Ferrari Testarossas at once
Five black Ferraris are coming up for auction at RM Sotheby's Villa Erba sale
The word 'auction' to us generally conjures up images of ill-judged Ebay buys using some spare pocket change. To Homes Under The Hammer fans it might mean property auctions, or perhaps anyone with an artistic eye is currently thinking of rare paintings.
But what if you love cars and just happen to have more money than you know what to do with? Well, pay a visit to RM Sotheby's Villa Erba sale in May this year.
Advertisement - Page continues below
Once there, you'll find no fewer than FIVE Ferrari Testarossas up for grabs. Yep, all five of those prancing horses you see above are going to cross the block, with each one representing a different iteration of the iconic V12-engined supercar. 
They're being referred to as the 'Black On Black Collection' as they're all being offered from the same current owner and (as the name suggests) all feature black paint and black interiors. Menacing.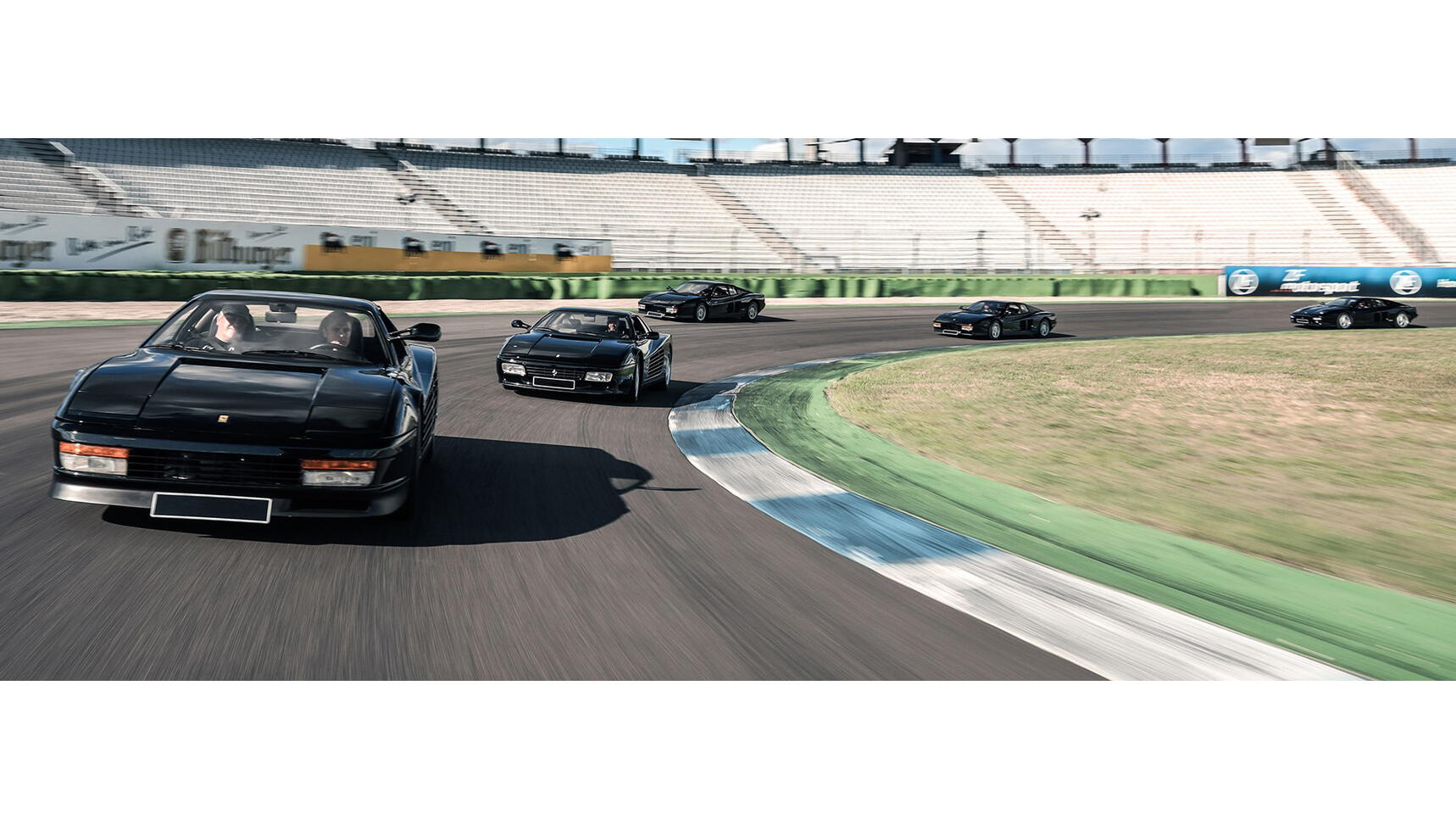 Let's run through them quickly in chronological order, shall we? First up is the 1986 Testarossa 'Monospecchio' complete with its striking single mirror and an estimate of between €120,000 and €180,000.
For exactly the same money there's the 1987 Testarossa 'Monodado' with its 16-inch single-nut wheels, while the 'standard' 1989 Testarossa is projected to sell for between €100,000 and €150,000.
Advertisement - Page continues below
Then there's the 1992 512 TR which has a top estimate of €250,000, and finally the rarest of them all – the 1996 F512 M – which is one of just 501 examples and could fetch up to €300,000.
Which one takes your fancy?
Top Gear
Newsletter
Thank you for subscribing to our newsletter. Look out for your regular round-up of news, reviews and offers in your inbox.
Get all the latest news, reviews and exclusives, direct to your inbox.