Supercars
Here are Top Gear's 10/10 cars
Many are called, few are chosen. These are the cars that have earned TG's perfect 10 over the years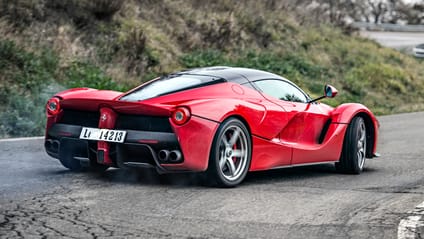 Spoiler alert: we gave the Ferrari 296 GTB full marks, the lesser-spotted 10/10 reserved only for the best of the very best. Which got us wondering, which cars do we actually think are the best of the very best? A search through the TG archive has revealed these thoroughbreds. Let the scrolling commence…

Advertisement - Page continues below

"Veyron's successor is a car that does things no other car can; one with a distinct personality."

"Singer's Dynamics and Lightweighting Study is indulgent, rewarding and intense, an even bigger step on from one of their normal restorations than we'd expected."

Advertisement - Page continues below

"The car that did more to further the cause of the performance car than almost any other, Audi's 4WD icon still has relevance today."

Mercedes-Benz Patent Motorwagen

Advertisement - Page continues below

"Beautiful to look at and listen to, but still a proper challenge to drive. Forget 1,000bhp hyper-exotics – this is what loving cars is all about."

"It's sublime, a rolling sculpture that stays with you for a very long time afterwards."

Advertisement - Page continues below

"Terrifying, brilliant, devastatingly quick. There's nothing like the P1. McLaren has upped the hypercar stakes."

"A V12 with KERS electrification that amounts to 950bhp of pure industrial awesomeness."

"What McLaren does when it lets its hair down. Utterly bonkers, totally brilliant."

Porsche 718 Cayman GT4 RS

Does the world really need a GT4 RS? Yes, yes it does. You can tell Porsche wants to build these cars while it still can.

"Electric has enriched the Rolls-Royce. It's still a galloping, ocean-going, 24-carat indulgence, but with a tasteful specification it's just about possible to swerve absolute vulgarity.

"Very probably the finest car in the world."