Watches
The greatest watchmaker of them all came from France
TG looks back on the achievements of Abraham-Louis Breguet
Quiz question: which country produced the world's great watchmaker? No, not Switzerland, France – a gentleman called Abraham-Louis Breguet. His diverse client list spanned high society from Marie Antoinette to Napoleon, and Breguet was made a member of the French Academy of Sciences and a chevalier in the Légion d'honneur – the French equivalent of a knight. He's buried in the same cemetery as Edith Piaf and Marcel Marceau.
Breguet did more to advance the science of watchmaking than anyone else. That science continues today, and the greatest living watchmaker is now an Englishman called Roger W Smith. But during Breguet's day in the 18th and 19th centuries, watchmaking was life and death, helping competing empires navigate the seas and coordinate armies.
Advertisement - Page continues below
Beyond improving vital clockmaking functions, Breguet recognised the need to mix art with science. He made lots of inventions that increased efficiency, like innovative springs and anti-shock mechanisms, but he also crafted fancy carriage clocks for the world's elite and even made the first wristwatch, commissioned in 1810 for the Queen of Naples.
Perhaps his greatest feat was escaping the guillotine. Making expensive clocks for royalty while France sharpened the blades of revolution was dangerous, and Breguet did wisely spend a few years in exile. But when he came back to Paris, the new regime welcomed him home and he continued perfecting his craft until his death in 1823.
Breguet may have survived the French Revolution, but the watch industry in France did not last so well as Swiss factories began to dominate. In the last few years, though, some new French watch companies have been springing up, and some old names have been revived. They are small steps, though, and aside from a few boutique watchmakers, French companies still rely on the Swiss to make their watches.
But there is nothing wrong with a little sharing between neighbours. Because although Breguet did spend most of his working life in Paris, he was actually born in Neuchâtel – then a Prussian principality, which later became part of Switzerland.
Advertisement - Page continues below
Despite signs of recovery, the watch industry in France is still tiny compared with Switzerland, as all the Swiss-built watches below show. So under the circumstances the least we can do is let the French keep claiming Breguet as their own.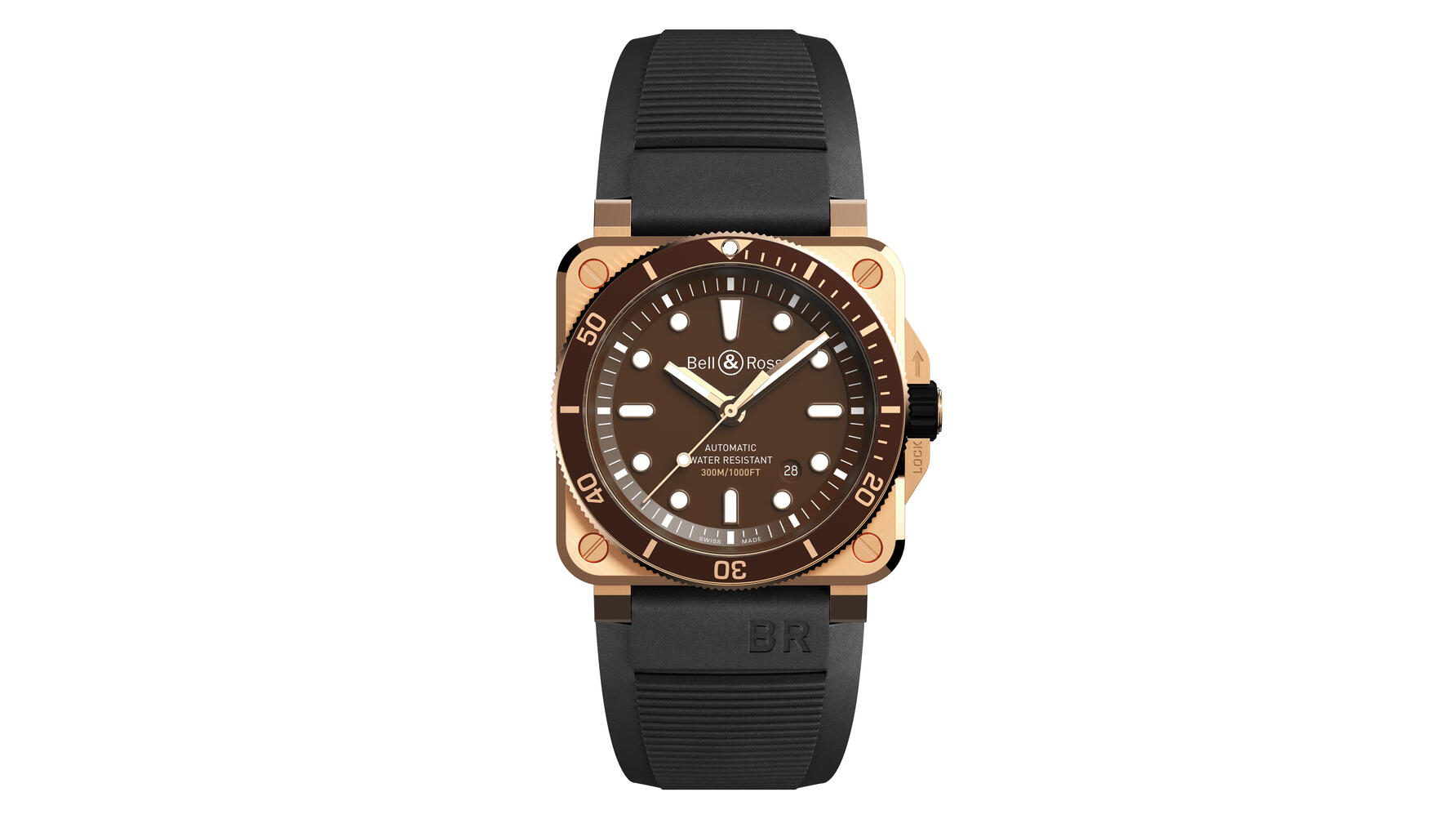 BELL & ROSS BR 03-92 DIVER
In Paris in the early Nineties, two university friends called Bruno Belamich and Carlos Rosillo decided to put their heads – and their names – together to form a watch company. Everyone needs a USP and theirs was watches that look like they have been jemmied from the dashboard of an old plane. People liked what they saw and the range has expanded to include a whole range of styles, including divers like this one. Automatic movement in 42mm bronze case. Water resistant to 300m. The concept is French, but the watch of course is made in Switzerland.
£3,900; bellross.com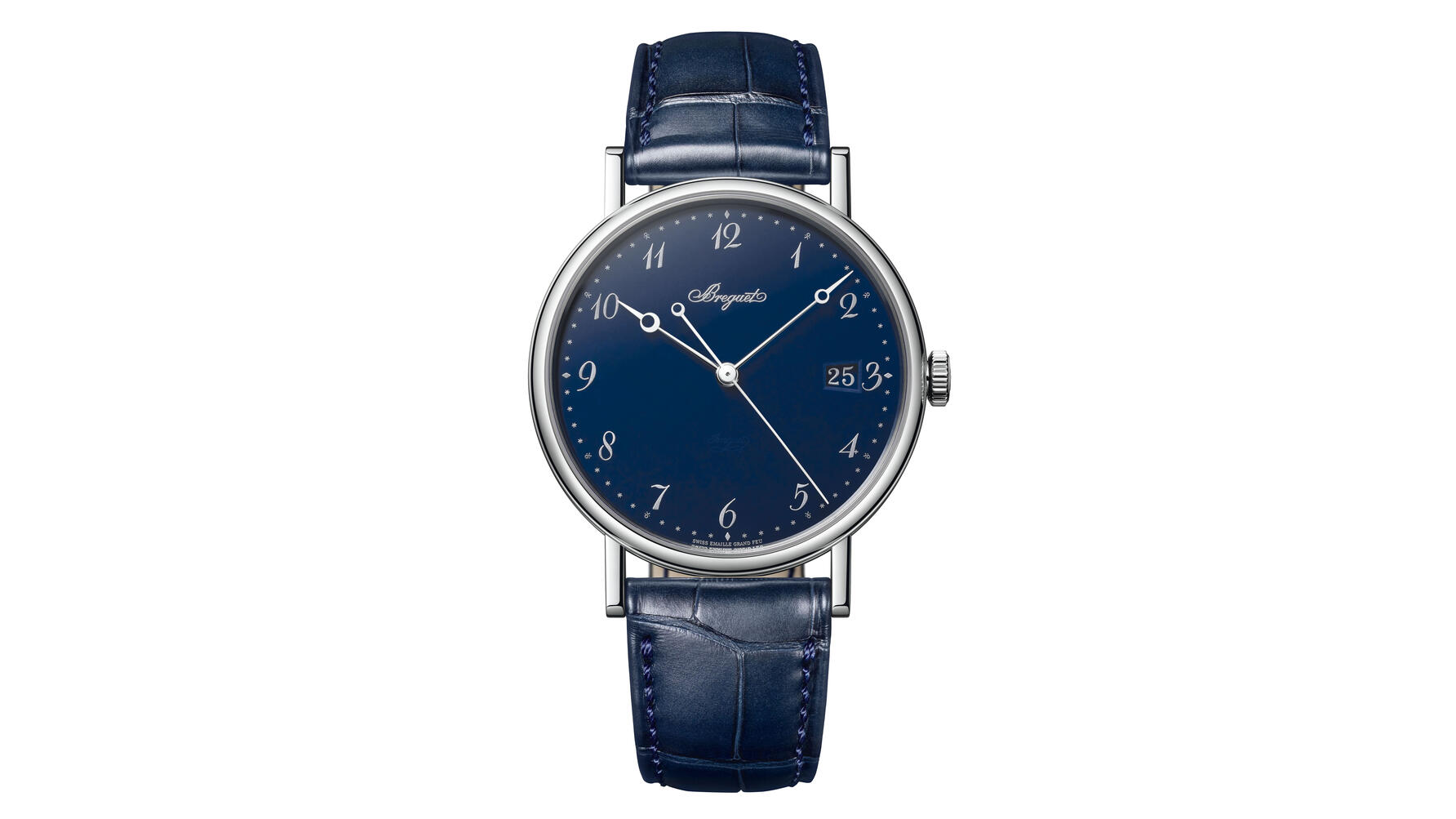 BREGUET CLASSIQUE
Top Gear
Newsletter
Thank you for subscribing to our newsletter. Look out for your regular round-up of news, reviews and offers in your inbox.
Get all the latest news, reviews and exclusives, direct to your inbox.
The modern company bearing the Breguet name is now part of the Swiss giant Swatch group. This Classique 5177 has a 38mm white gold case and an automatic movement. It is water resistant to 30 metres, which translates as 'do not go swimming in a gold dress watch costing over £20k'.
£20,600; breguet.com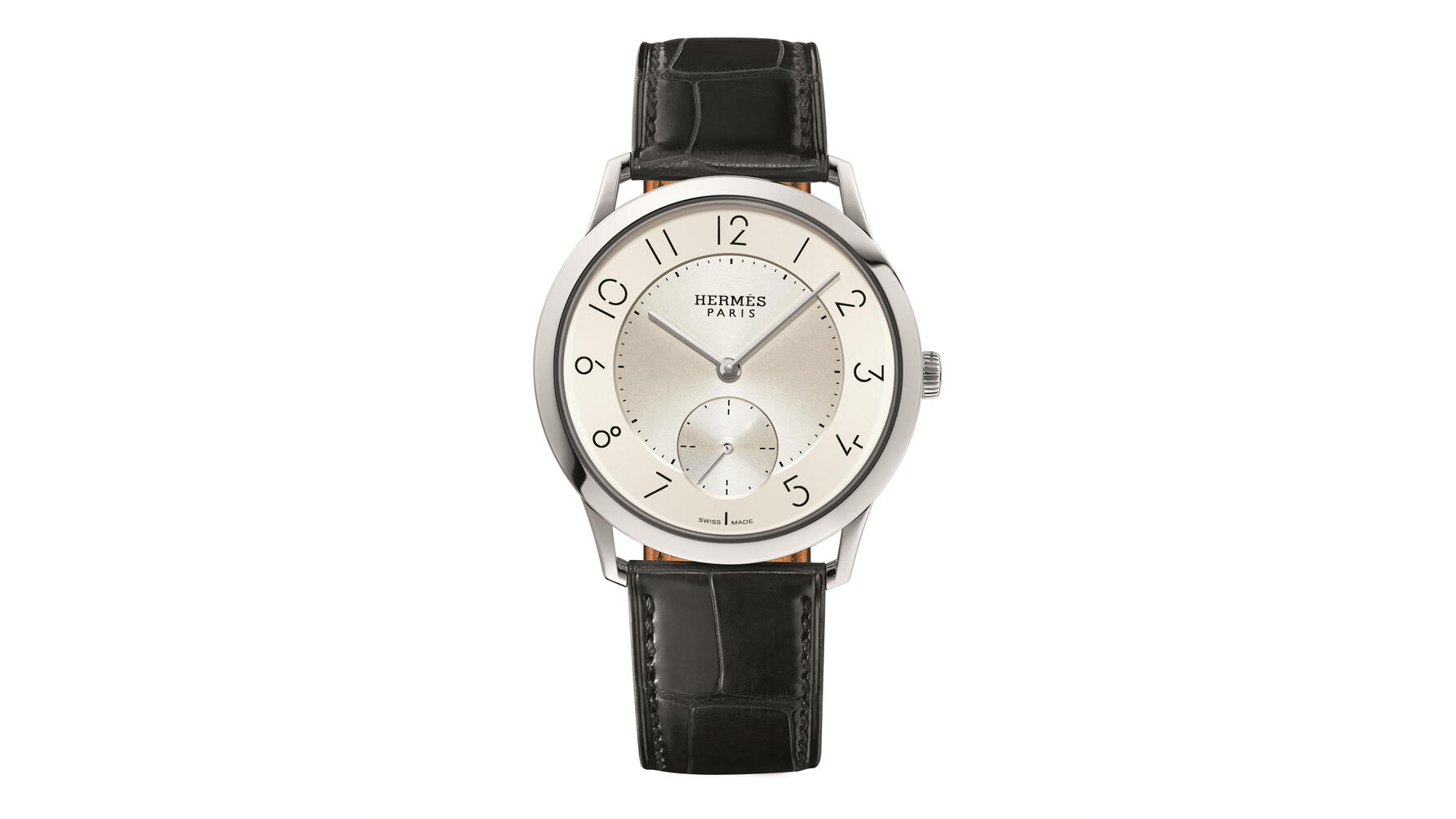 HERMÈS SLIM D'HERMES
Best known as a maker of fancy leather goods and scarves, the French fashion house Hermès also makes a very nice range of automatic and quartz watches. This one has a 39.5mm steel case and an automatic movement with 42-hour power reserve.
£5,360; hermes.com
YEMA SUPERMAN
In 1982 Yema became the first French watch in space,
on the wrist of the first Frenchman in space, Jean-Loup Chrétien. Also known for diving watches, like this one, which comes with a stainless steel bracelet and a vintage leather strap. Automatic movement, 38mm case and water resistant to 300m.
£820; yema.com