Modified
Project Mondo G is a Mercedes-Benz G-Class wearing a giant puffer jacket
Moncler and Mercedes team up to create an astonishing off-roader/moon buggy art piece
Mercedes-Benz has revealed the latest must-have accessory to help G-Class owners keep their 4x4s warm in these cold, dark times: a puffer jacket. Specifically, a puffer jacket made by Moncler.
Welcome to Project Mondo G, officially designated an 'art piece' that debuted at the London Fashion Week, presented in "an imaginary universe with low gravity". Unofficially, the best way to keep your Benz off-roader snuggly.
Advertisement - Page continues below
We're told the addition of Moncler's "style-defining" puffer jacket atop the G-Class allows for a delightful contrast: the sharp, decades-old look of the iconic G-Wagen mixed with soft, quilted textiles contributing to something that's not far off a moon buggy.
There's a fair chunk of DesignSpeak at play here, suffice to say the final piece weighs 2.5 tonnes and measures in at 3.4m wide with those moon-buggy wheels. That's two and a half Range Rovers worth of wideness.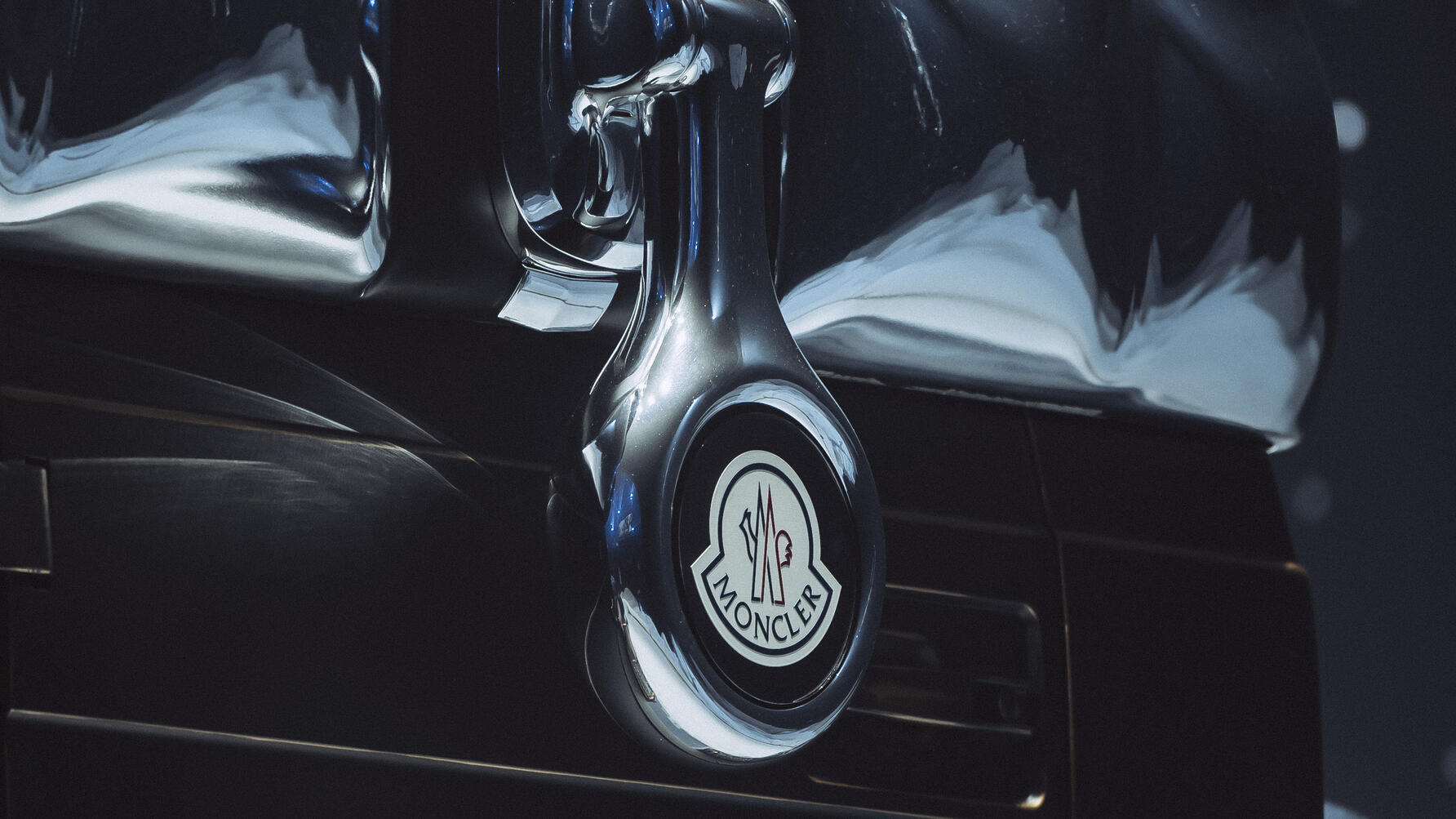 We're told there's a 'rough patina' on the Benz showing use, contrasted against the reflective surfaces of the puffer jacket, and there's strong mention of The Zipper. The Zipper isn't an end-of-level videogame boss, instead a "practical reference to the versatility of both products". Be afraid of The Zipper.
"This art piece merges extremely contrasting forms and surfaces," says Benz design boss Gorden Wagener, "spacecraft shiny materials with a used patina look, strong geometry of the G-Class with organic forms of Moncler puffer jackets."
Advertisement - Page continues below
Here's hoping this kicks off a new series of the iconic 4x4 wearing exaggerated items of clothing, because we desperately need to see the G-Class gilet. Or would that be G-let?
Top Gear
Newsletter
Thank you for subscribing to our newsletter. Look out for your regular round-up of news, reviews and offers in your inbox.
Get all the latest news, reviews and exclusives, direct to your inbox.