Top Gear Advice
The beginner's guide to Renault
Everything you could possibly want to know about Renault, plus extra for good measure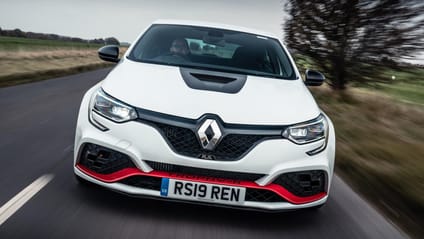 What's Renault, and when did it start making cars?

Renault is a French car manufacturer that was founded in 1899 by three brothers: Louis, Marcel and Fernand. Louis was an engineer who built his own prototype vehicles, and on Christmas Eve in 1898 the 21-year-old demonstrated the potential of his 'Voiturette' by betting his friends it could drive up the steep Rue Lepic in Paris. He duly won the bet and secured his first 12 orders that same night. Renault was born.

With Marcel and Fernand looking after the business, Louis set to work on design. The original Type A was unveiled in the following June, fitted with a De Dion-Bouton engine that could muster 1hp and a top speed of 20mph. Two months later Louis and Marcel entered the vehicle into the Amateur Drivers' Cup event racing from Paris to Trouville, finishing first and second. A string of successes in other events would help put Renault on the map, but in 1903 Marcel was killed in a race between Paris and Madrid, and Louis never raced again.

Fast forward to the present day and Renault is one of the biggest car manufacturers in the world by volume. And it's still racing too.

Advertisement - Page continues below

Where are Renaults built, and how many does it build in a year?

Renault has dozens of facilities across Europe, Asia, Africa and South America. It has several factories in its home market of France, a few in Spain, and others in Portugal, Slovenia, Russia, Morocco, India, South Korea, China, Brazil and Mexico, among many more.

It even has a lab in Silicon Valley.

In 2019 Groupe Renault - which refers to Renault and Dacia, Alpine and Lada, the other brands that it owns - sold 3,753,723 vehicles worldwide. However this figure fell by a whopping 21.3 per cent to 2,949,849 vehicles in 2020 and cost the company many, many billions; unsurprising given the impact of Covid-19.

Groupe Renault has been part of the Renault-Nissan-Mitsubishi Alliance since 1999 (Mitsubishi joined in 2016), which allows the three companies to pool resources and save money. Renault owns 43 per cent of Nissan's shares and Nissan owns 15 per cent of Renault, as well as 34 per cent of Mitsubishi.

What cars does Renault build?

The current Renault range kicks off with the Clio supermini, and is followed by the Megane hatchback (there's an estate and a sporty RS model too), the Captur crossover and the Kadjar mid-size SUV. It also makes the Koleos large SUV, although this is no longer sold in the UK.

Recently Renault has been adding hybrid and plug-in hybrid (or PHEV for short) options to its existing range of petrol and diesel engines, in line with most other manufacturers these days.

But if it's a fully electric car you're after then Renault has two options for you. The first is the Zoe: this is a supermini-sized EV that entered production in 2012, and it's widely thought of as one of the first electric cars to offer a decent amount of range and not be shockingly expensive at the same time. The current, second-generation model can do up to 245 miles on paper, and costs a smidge under £27,500.

The second option is the Twizy: there's some debate about whether or not this is a car at all, with some preferring the term 'quadricycle'. In any case, it's 2.3 metres long, seats only two people and will travel 62 miles before the battery goes flat.

In addition, Renault has a commercial vehicle department that mostly focuses on building vans.

Advertisement - Page continues below

What's the cheapest car Renault builds? And what's the most expensive?

The cheapest car (if you can call it a car) in Renault's line-up is the Twizy. Prices start from just under £12,000, but bear in mind that it doesn't qualify for the government's plug-in car grant as it doesn't meet the minimum range requirement of 70 miles. You'll also have to fork out an extra £545 if you want doors. Yes really.

At the other end of the scale, the Megane RS hot hatch costs from over £33,500, and the highly-tuned 300 Trophy model bumps that up above £38,000. The latter gets a Cup chassis and a limited slip differential for improved handling, perfect for track days or for shaving a few tenths off the school run.

Not long ago, Renault made a limited edition R version of the RS 300 Trophy that shed 130kg thanks to carbon wheels and a very, very drastic diet. The cost? £72,000.

What's the fastest Renault ever built?

That's easy: the Megane RS Trophy R lived up to its price tag by setting the lap record at the Nurburgring for front-wheel-drive cars, clocking a time of 7m40.10s around the Nordschleife, more than three seconds faster than the previous benchmark set by the Honda Civic Type R.

The 1.8-litre turbo engine produced 296bhp and hit 0-62mph in 5.4 seconds on its way to a heady top speed of 163mph. Carbon ceramic brakes and aerodynamic improvements also helped set it apart from the standard car.

Only 30 'Ring-spec cars were made, with the rest of the 500-unit run made up of entry-level models that cost a mere £50,000. Boo.

What's been Renault's best moment?

Renault isn't exactly a brand that stirs the soul, at least not in a way that could be said of Ferrari, or Lamborghini, or McLaren. But it showed a commitment to motorsport right from its inception in the early 1900s, and has a whopping great trophy cabinet to show for it more than 120 years later. And that means it has lots of great moments to cherish.

As the engine provider for F1's constructors' champions six times in a row between 1992 and 1997 (with Williams and Benetton) and four straight with Red Bull between 2010 and 2013, Renault won two titles of its own in 2005 and 2006; the same years its star driver Fernando Alonso was crowned world champion.

Since its inception in 1955, sports car brand Alpine has always been closely linked with Renault. Together the two brands won the inaugural World Rally Championship in 1973, the same year Renault bought a majority stake in its racing partner to save it from financial trouble. Alpine-Renault then went on to win Le Mans in 1978, with the A443 finishing five laps clear of the second-placed Porsche.

Throw in a Dakar Rally win, three Formula E titles and a dash of touring car success, and you've got a heritage that most rival manufacturers could only dream of.

What's been Renault's worst moment?

Arguably the low point for Renault came in 2009, when the F1 scandal now known as 'Crashgate' came to light. Having been sacked from the team for his poor performances mid-way through the season, driver Nelson Piquet Jr alleged that he had been asked to crash on purpose at the Singapore Grand Prix the year before. In doing so he'd forced the stewards to send out the safety car, manipulating the race in such a way that helped teammate Fernando Alonso - who was unaware of the plan - to claim victory.

Infuriated by his dismissal, Piquet Jr came clean and pointed the finger at team bosses Flavio Briatore and Pat Symonds. The FIA eventually banned the pair from F1 (a decision that was later overturned in court) and Renault was disqualified, albeit with the penalty suspended for two years. The ruling was highly controversial as it meant the cheating effectively went unpunished.

The reputational damage was huge, however, and by the end of 2010 Renault had sold the last of its shares in the F1 outfit to a private investment firm.

Advertisement - Page continues below

What's Renault's most surprising moment?

There are a few candidates, but the one that stands out the most is the time Renault stuck a 3.0-litre V6 engine inside the Clio. If you're not sure why that's a bonkers thing to do, imagine strapping a rocket booster onto the bottom of your grandmother's stairlift.

In 1998 Renault unveiled a Clio Renault Sport V6 24V at the Paris Motor Show, and the response was so overwhelming that the company asked TWR (Tom Walkinshaw Racing) to look into the idea of making the thing a reality. TWR didn't need asking twice and in 2001, the Clio V6 Renault Sport was launched.

Based on the Clio 172 (but much, much wider), the Clio V6 got new suspension, an anti-roll bar and a limited slip differential, while the engine was plonked in the middle at the expense of the rear seats.

The engine in the initial Phase 1 car was borrowed from the Laguna, but 230bhp was enough for 0-62mph in 6.4secs and a top speed of 147mph. Phase 2 models upped the ante to 255bhp, dropping the 0-62mph time to 5.8secs. Back then, that was fast.

What's the best concept Renault built?

Beauty is in the eye of the beholder, right? So we'll let you be the judge of which Renault concepts have hit the spot over the last few years and which have flown wide of the mark.

The Renault DeZir (pictured) is certainly one of the more striking concepts that the company has ever unveiled: the two-seater coupe was revealed at the Paris Motor Show in 2010 featuring a 150bhp, all-electric powertrain capable of 0-62mph in five seconds and 100 miles of range. On paper, anyway - Renault never actually put it into production, intending it as a design exercise more than anything else.

Something that did spawn a production car was the 1990 Renault Roadster Laguna, which won a design award and eventually led to the creation of the short-lived Renault Spider.

Advertisement - Page continues below

Tell me an interesting fact about Renault.

Former Renault chairman and CEO Carlos Ghosn was at the centre of one of the most bizarre motor industry stories ever a couple of years back: also the boss of Nissan in late 2018, Ghosn was arrested in Tokyo accused of financial irregularities and using company assets for his own gain.

It was an extraordinary development given that it was Ghosn who was responsible for the Nissan Revival Plan in 1999, turning around the company's fortunes and making him somewhat of a national hero in Japan. But there was another twist to come as Ghosn fled house arrest in December 2019, allegedly slipping past the authorities hidden inside a double bass case.

Ghosn was smuggled onto a plane to Turkey and eventually flew to Lebanon, where he has remained ever since. He claims his arrest was political and was the result of Nissan's poor performance in the early stages of 2017, but the facts are still unclear today.