Top Gear Advice
UK's safest cars named in Euro NCAP safety awards
As much as we love our fast cars, we also love to live another day to enjoy them
Tesla's Model S and Model Y, and Chinese newcomers GMW and WEY dominate the winners list for the safest cars sold in Europe today. Off the back of highest overall scores from testing, European New Car Assessment Programme - better known as Euro NCAP - has published the top five vehicles in a range of categories.
Rigorously tested by technical centres across Europe, such as Thatcham Research in the UK, France's UTAC, AstraZero in Italy and The Netherlands' ADAC, the Euro NCAP standard puts new vehicles through a series of active and passive safety tests, with fancy dummies - some costing a whopping million pounds - assessing cars around four main criteria: Adult Occupant Protection, Child Occupant Protection, Vulnerable User Protection and Safety Assistance technology.
Advertisement - Page continues below
What are Europe's safest cars according to Euro NCAP?
1. Hyundai IONIQ 6
The all-electric Hyundai's Ioniq 6 was given especially complimentary recognition, topping best-in-class for the large family car award. It smashes Adult Occupant Protection with a stonking 97 per cent mark and provides good protection for 'all critical body regions of the 6-year-old and 10-year-old child dummies in the frontal offset and barrier side tests'. In fact, it scored the maximum marks in this assessment.  
Equipped with the latest safety kit, under the 'Hyundai SmartSense' suite, technology such as autonomous emergency braking and fancy digital door 'mirrors' (read: cameras where the images of the road are projected onto screens bookending the dash) gets additional praise.
2. ORA Funky Cat
GMW's ORA Funky Cat comes with a crazy name and a curious presence. Touted as the affordable electric supermini to invest in, Euro NCAP commented on the quality of Chinese brands coming into Europe and proving they can take on established names. The Funky Cat, now available to buy and for test drive in the UK (though not necessarily near you) is best-in-class for the Small Family Car category.
Exceptionally well-quipped, Euro NCAP noted that all-electric Funky Cat hatchback 'outperformed several familiar brands', which goes some way to explaining why there's been an impressive 8,000 expressions of interest before launch late last year.
Advertisement - Page continues below
3. Tesla Model S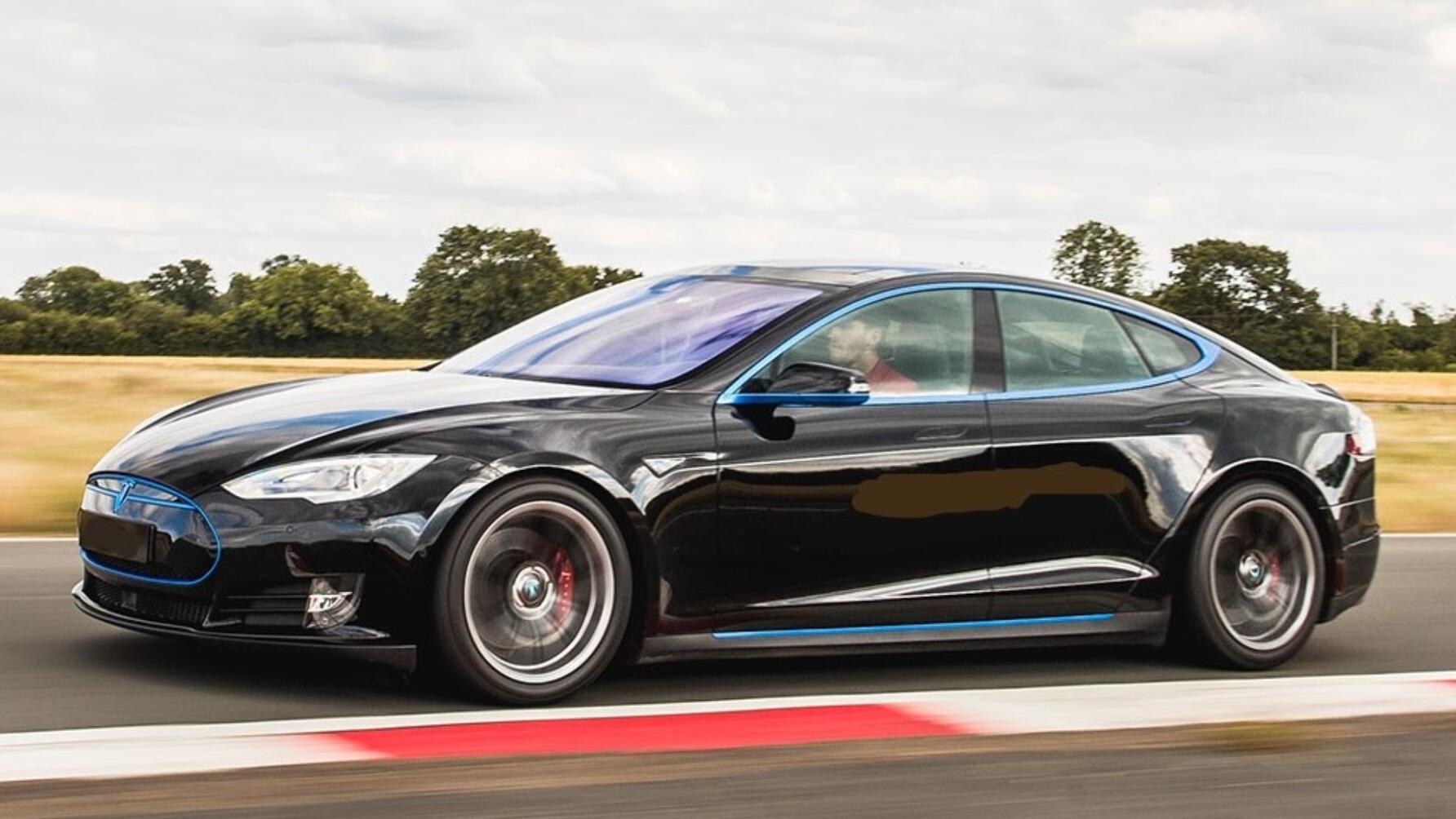 The Tesla Model S topped the Executive Car category, while also being best-in-class for the Pure Electric category. Over the last few years, the build quality and battery technology has significantly improved.
What's more, that last area of assessment, 'Safety Assistance' specifically looks at the advanced driver assistance systems. More commonly known as ADAS, Euro NCAP scores models highly for integrating safety technology into cars. Such an approach speaks volumes about why Tesla and these new Asian marques are doing so well. Tesla's unapologetic focus on connectivity, and its long-standing ability to update its vehicles remotely, earned it—and the Model Y—98 per cent for Safety Assist.
4. Tesla Model Y
Euro NCAP was keen to acknowledge the impact of Tesla's design and ethos on the European car market, explaining why Tesla Model Y took the top spot for best-in-class in the Small Off-Roader category, too.

The organisation says if it's tested a sufficient number of cars for the category, it'll compile a list of best-in-class (for that specific year to ensure testing standards are the same). While some categories don't get a mention - simply not enough cars to justify efforts apparently - it arguably gives greater meaning to these particular awards. And safety is, like, pretty important?
5. WEY Coffee 01
The WEY Coffee 01 isn't going to be available to buy until after its European launch, starting in Germany later this year. Expected to go on sale for around €55,000 (£48,700), this all-electric, all-wheel-drive stimulant swiped best-in-class for the Large Off-Roader category.

With a veritable swathe of in-cabin and under-bonnet connected technology, the Chinese-based WEY brand is again praised by Euro NCAP for its high level of equipment. The testing body also commended the Lexus RX which followed closely behind the Coffee 01, a probable nod to its decent build and plethora of tech too.
Top Gear
Newsletter
Thank you for subscribing to our newsletter. Look out for your regular round-up of news, reviews and offers in your inbox.
Get all the latest news, reviews and exclusives, direct to your inbox.