SPEC HIGHLIGHTS
SPEC

Morgan Plus Four manual

ENGINE

1999cc

BHP

255bhp

0-62

5.2s
Our Morgan Plus Four meets its mad rally raid cousin
As life with our Morgan Plus Four draws to an inevitable close, it's important to acknowledge life hasn't always been rosy. While it's made me smile – no hyperbole – on every single journey I've made in it, it's also caused me brief moments of annoyance and anxiety.
Most prevalent is when I'm on a tight, twisting back-road. The kind of thing Britain specialises in, and which British sports cars, all taut and small, usually dazzle like diamonds upon.
Advertisement - Page continues below
If those roads are smooth, the Morgan is every bit as delightful as you'd hope. But if they're ridden with potholes or abrupt camber change, its shine dims a little. Short suspension travel can see it slam loudly into its bump stops while the absurdly low-hanging exhaust system has an occasionally flirtatious relationship with the tarmac. One that can make me scrub off speed the Four's punchy turbo engine and implausible grip would otherwise serve up without complaint.
But perhaps a fix will come, and perhaps it's the marvellously mad CX-T we'll have to thank for it. The Plus Four and Plus Six are the first cars to show off Morgan's completely new, apparently futureproof 'CX' aluminium platform. The problem is they broadly look like almost all Morgans that went before them, so not everyone's noticed. The CX-T rally raid special follows the Plus Four Challenge racer I drove a couple of months ago in a sort of rolling 'Malvern future expo'; very vivid displays of how easily you can lump different ideas on top of the core frame.
The CX-T is full of crazy headlines – a price tag of over £200,000, a production run of just eight cars – but it's no doubt the Buckaroo-esque draping of accessories across its exoskeleton frame that's got you most excited. But what got me most excited is its increased ride height, a thick sheath of underbody protection, new springs and dampers all round and the addition of a limited-slip differential. The chance of it violently firing those accessories up into the air at first sight of a pothole appears to be nil.
Indeed, it rides sublimely, and a jaunt around the infamously rough Dunsfold access roads during a quiet moment of Speed Week is the quickest lesson possible in the apparent magic that expensive dampers stuff up their sleeve. While all of the CX-T's mods add around 200 kilos, the Plus Four it's based upon only weighed a tonne in the first place. So the untouched BMW engine – two litres, 255bhp – provides more than ample motive force.
Advertisement - Page continues below
Especially on a sopping wet circuit, where those off-road tyres are attempting a job they've not really been trained for and the CX-T slides everywhere at truly comical angles, something our Plus Four's never felt in danger of, whatever the weather. But with quick steering those slides are easily gathered up and its freakish off-road cousin proves an utter riot.
Unintentionally leaving the circuit wouldn't be the end of the world either, though, for an intentional detour through the undergrowth (honest) reveals just how fighting fit and ready for adventure this most implausible of spin-offs truly is. But while I yearn a little to own one, I yearn more for its damping nous to find its way into a future Plus Four update. Because the rest of our Mint Mog's dynamism truly deserves it.
Mileage: 12,232 Our mpg: 47.7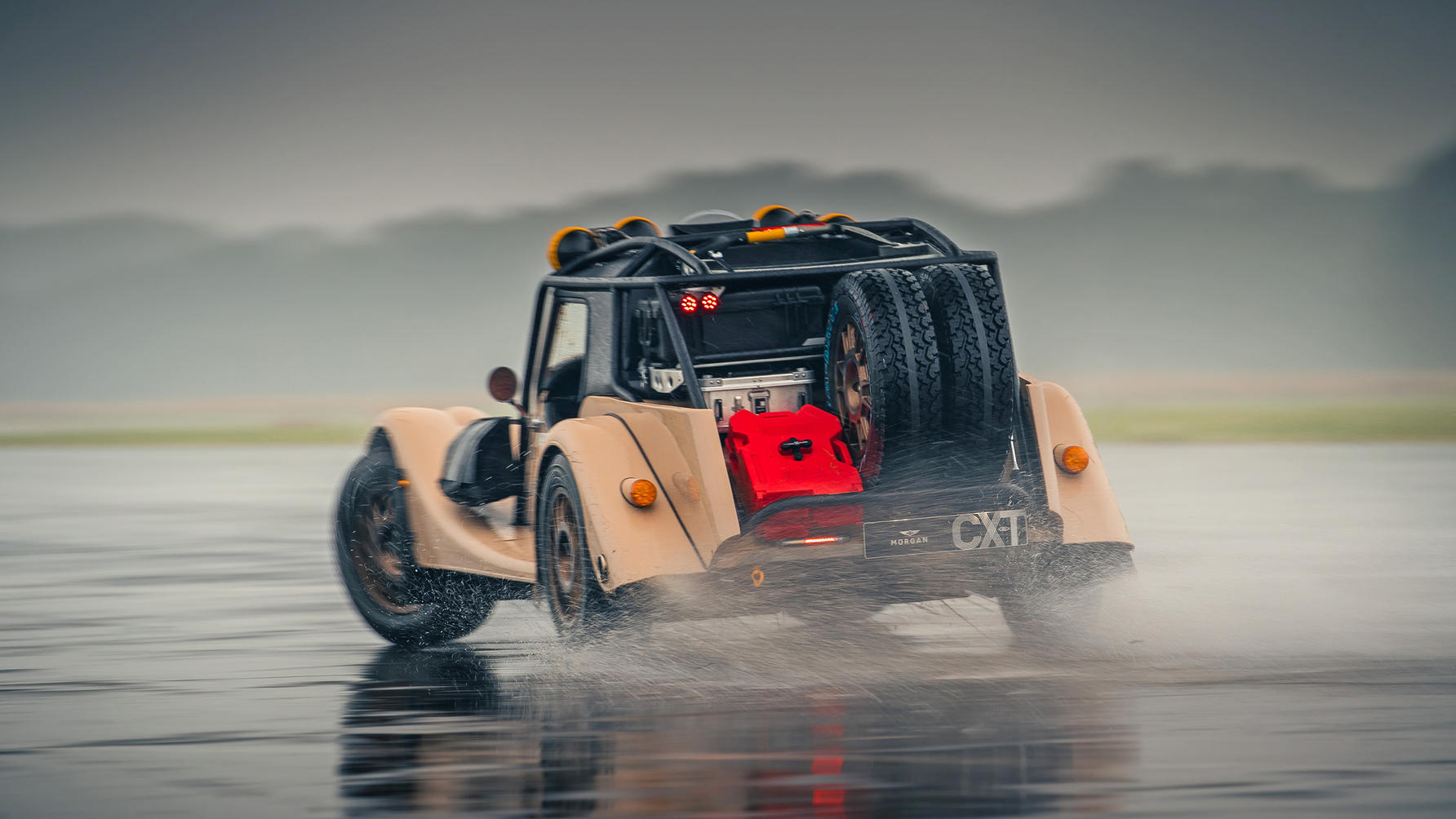 Photography: Jonny Fleetwood
Powered by
more on this car
Take one for a spin or order a brochure
Powered by