Motorsport
Opinion: what kind of Aston Martin should the inevitable 'Fernando Alonso Edition' be?
'Nando is the best thing about F1 in 2023. So how should Aston Martin cash in?
Racing driver-inspired special edition cars are terrible. The Fiat Stilo Schumacher Edition springs to mind. All Sebastian Vettel has to show for his four world titles is a 'Vettel Edition' Infiniti FX, because of a weird sponsorship tie-in between Red Bull Racing and Posh Nissan. Nothing says F1 dominance like an SUV wearing a wing like a male ponytail.
Then you've got Sebastien Loeb. The most dominant rally driver of all time. And how did Citroen choose to celebrate his nine-year stranglehold on the WRC title? With a three-door C4 hatchback wearing a bodykit. Tres pathetic. 
Advertisement - Page continues below
The only racing-driver-limited-edition-car that wasn't hopelessly embarrassing was the Alpine A110 R Fernando Alonso Edition. Yes, the life motto ('there is more than one path to the mountain-top') etched into the sun visor was cheesy. No, Alonso never won a race with Alpine's F1 team. But the core car was a belter, so this special could've become pretty sought-after. 
Except, approximately five minutes after the ultimate Alpine was announced, Fernando announced – to the apparent surprise of, um, Alpine – that he was leaving the team. To join Aston Martin. And since then, things have been going rather well for the 41-year old Spanish jawbone.
This means that we are only moments away from Aston Martin joining Alpine and Ferrari in announcing an Alonso Edition. Yep, the Scuderia did one too – that dubiously liveried 599 GTB back in 2011. Aston must do better.
What sort of car should it be? The temptation will surely be high to stamp out a tuned-up DBX. Clearly, this is the wrong answer. Amusing as the DBX 707 is, it's a two-tonne truck with a horribly dated interior. Fernando's legacy deserves better. 
Advertisement - Page continues below
What about the new DB12? Some stickier tyres, a dab of the ol' livery paintbrush, and hey, you've got yourself a super-GT with some motorsport credentials. Except, what exactly does a front-engined V8 coupe have to do with the peak of single-seater motorsport? It's also brand-new, so it shouldn't need any help to sell for the time being.
Fine then, a Valkyrie. The Spyder, perhaps. As close as to a road-going F1 car as you're likely to get. Bit impractical though. No space for FA's trademark deck chair.   
No, to truly pay tribute to the Fernanaissance, Aston Martin needs to bring back something a little bit, ahem, older. Something that people underestimated. Something people didn't realise they missed until it was gone, but that seems to have only got cooler with age. 
I give you: the Aston Martin Rapide Fernando Alonso Edition. Oh yes. A four-door, four-seat slice of cool that proves they really don't make 'em like they used to.
Top Gear
Newsletter
Thank you for subscribing to our newsletter. Look out for your regular round-up of news, reviews and offers in your inbox.
Get all the latest news, reviews and exclusives, direct to your inbox.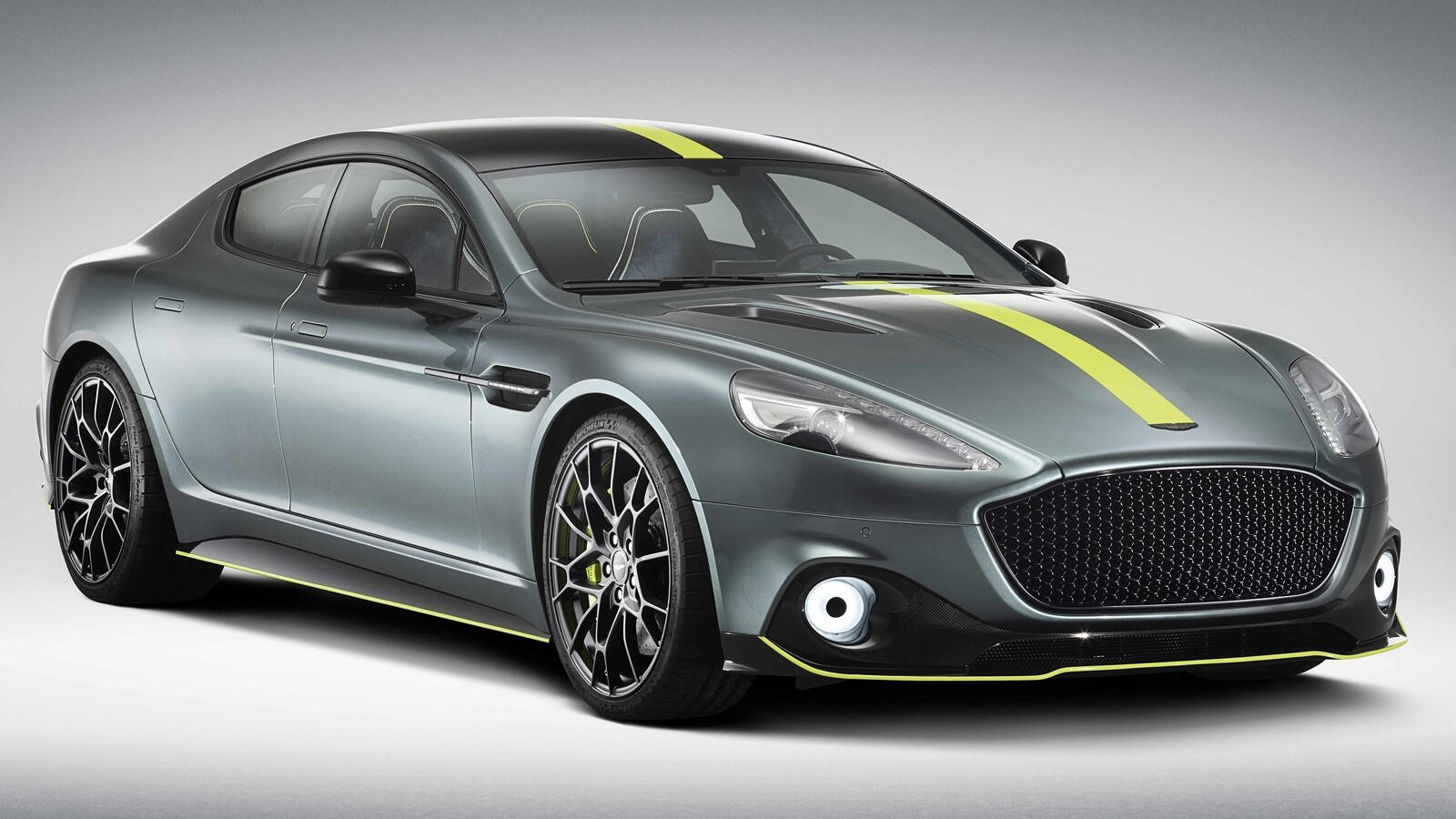 No, it won't be swifter around a track than, say, a BMW M3. But if this dreary F1 season is teaching us anything, it's that you needn't be the fastest to be the most popular.